Our Dog of the Week is Copper.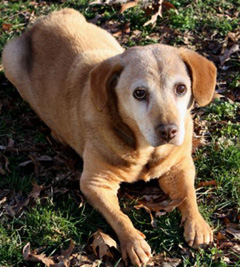 This senior girl is an absolute sweetheart.
Copper is very easygoing, loves to be around people and is just enjoying her older years.
She would love a quiet household, a fluffy bed and nonstop kisses.
Anyone have room in their heart and house for this lovely lady?