Our Dog of the Week is Early.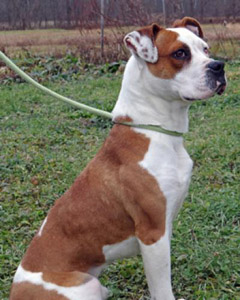 I'm Early, but you can call me Earl, Honey, Cutie or even Sweetheart. I answer to them all.
I am a super-smart Boxer mix, who can't wait to join a family. I can picture it now…people who love me, a soft comfy bed to sleep in, delicious food and treats…It sounds like paradise. No, correct that, it sounds like a forever home.