Our Dog of the Week is Patches!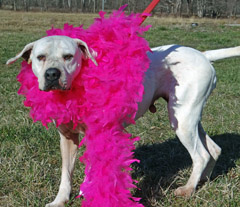 Giant Love-Bug! That's Patches. She is a big girl with an even bigger heart.
She will greet you with kisses as soon as she sees you.
 Patches is happy all the time and just makes everyone around her smile.
She will make a fantastic companion for any family.