Our Cat of the Week is Malerie!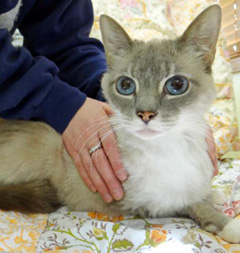 The eyes say it all. This is Malerie. She is a little lady who loves to be petting and loved on.
She is a Siamese mix.
She's a bit shy at first, but once the petting begins, she responds with loud purring.
She's is looking for a quieter home where she can just enjoy her toys, the sunshine and a cozy bed.