We are pleased to announce that this year's Barn Sale will take place on Aug 10th, 11th and 12th from 8 am – 4 pm daily. We will return to the same location as last year at the Away A Day RV Campground located at 5515 State Road 46, Nashville (about 5 miles East of downtown).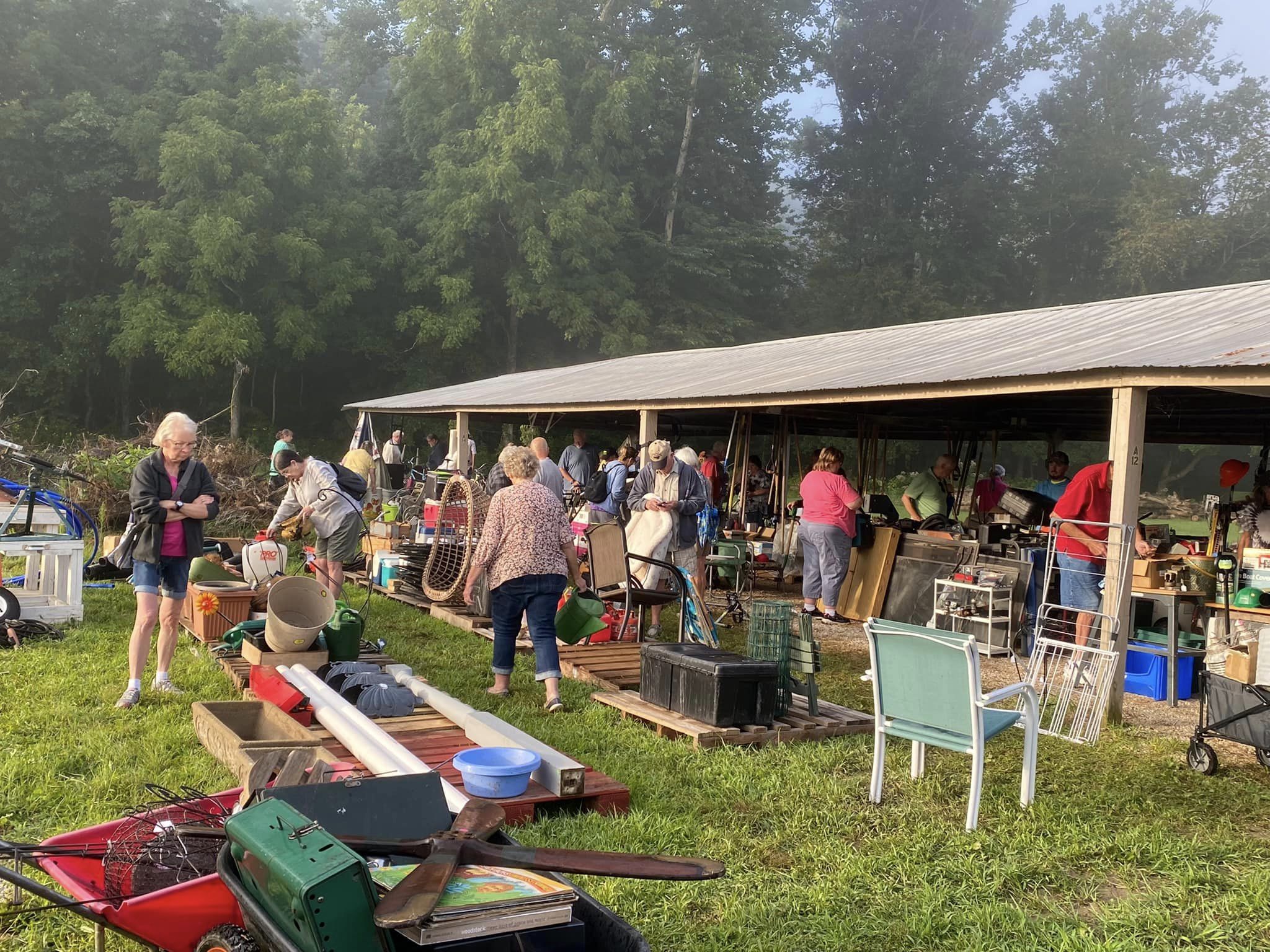 This event is a huge fundraiser for the animals at the shelter.  All proceeds from the Barn Sale go directly to care for the shelter animals. The amount raised is solely dependent on the donations provided by the public. The more high-quality items we receive the more money for the animals! In previous years, the barn sale has raised over $60,000!
Donations for the Sale will be accepted at the Away A Day RV Campground on Aug 4, 5 & 6 from 9 am – 4 pm.
Please note we will not be accepting donations on Monday this year. New and gently used items that sell well include: furniture, rugs, antiques, collectibles, toys, jewelry, housewares, kitchen appliances, sports gear, bikes, tools, arts and crafts, artwork and decorations.
We are unable to accept clothes, shoes, candles, food, personal hygiene items, mattresses, cribs, sofa sleepers, tube TVs, older computers and electronics, older exercise equipment, car seats, cassette tapes, VHS tapes, pianos/organs, older entertainment centers or items that are not in working order.
In addition to donating your gently used treasures, there are several ways to volunteer. Every single item that is donated is individually priced – that is thousands of pieces! In addition to helping price, we need heavy lifters/movers, people who enjoy creating nice displays for shoppers and those who like to organize donated items.
Even if you only have a few hours to help, it would make a huge impact! Volunteers are needed Aug 4 through Aug 13 from 8am to 6pm daily. Contact our Community Relations Manager, Megan Gushwa, at 317-946-8235 or volunteer@bchumane.org for more information and to sign up.
Don't forget – if you love shopping yard sales, this is truly the biggest and best in Brown County! Shop from 8am to 4pm on August 10-12. Just a tip – it is nearly impossible to see every item for sale the first day, so shopping multiple days is encouraged!