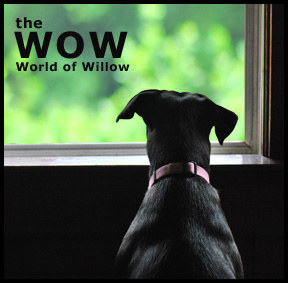 I must start off by saying thank you for reading this.  From my previous experience, many people are at first quite skeptical about my advice. No, its not because my information isn't solid, I think the floppy ears and long tail tend to throw them off. So bear with me, I know its not everyday you read a column written by a dog!  However, I promise I will do my best to make it worth your time. From now on, besides carrying out my regular canine activities (my favorite of all being shoe chewing…oh, I can still taste that leather) it is my job to give all you humans out there some accurate and reliable information on pet ownership.  
First off, I suppose a little about me would be in order. I was born last spring on a cold wet day to a stray. Even today, the smell of milk quickly returns my memory to my own mother, a soft-eyed lab mix. After I was weaned, I decided to do some exploration of the Martinsville area.  Unfortunately, I quickly found myself in a bit of a bind – pregnant and not even a year old! As my stomach grew for 63 days, I began preparations for my little ones. Beneath an old porch, I had my puppies in a hollow dug from the cool soil. Soon after, my furry creations and I were picked up by animal control and place into the county humane society. A far cry from the peace and quite I had before, but I was grateful for the consistent meals. Weaned puppies and two month later, I was adopted by a young couple. They have named me Willow, which suits me just fine. However, personally I probably would have chosen something a bit bolder, like Margo.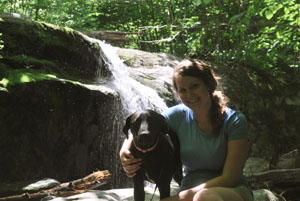 My new home is a small suburban ranch house with a backyard in which my owners love to feed the local wildlife. From my comfy dog bed, I have overheard how my owner has been studying animals for quite a while, making my life here easier! However, sometimes even she doesn't get it right. Knowing a bit about animal behavior from her Master's degree, and currently enrolled in veterinary school sure helps, but everyone could benefit from advice from a dog!
Life as I know it consists of daily walks through the neighborhood or park, napping, rolling in the grass, tearing buttons off of anything I can find, chewing (of course!!), and conversations with the other residents of my home: two cats and chickens. I have a number of canine friends, which I get together with on the weekends. In between these adventures, I will write to you about my daily life, any thought-provoking discussions I have with my friends and housemates (although I find the hens' banter a little dry), and the things my owners do right and not so right. 
 Soon I will be posting about an experience I recently was involved in, introducing new pets to current ones, including how at first it was really difficult for me to refrain from chasing those chickens! I hope you will find my writings interesting and informative, and feel free to provide suggestions to my email address: willow@bchumane.org.
  "In order to really enjoy a dog, one doesn't merely try to train him to be semi human. The point of it is to open oneself to the possibility of becoming partly a dog."  ~Edward Hoagland