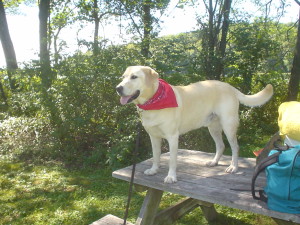 Losing your pet is a traumatic experience. 
Here are a few tips that can help you locate your loving companion and speed their recovery.
1. If you live in Brown County your first call should be to the Brown County Humane Society at 812-988-7362. 
Let us know your pet as gone missing.  There's a chance we're trying to find you!  Pets can get out of their collars and if you haven't had your pet microchipped (very highly recommend) then we may not know how to contact you.
2. Drive your neighborhood.
Dogs have a keen sense of hearing and could very well recognize the sound of your car.  The sooner you recognize they are missing and can get out to look for them the better.
3. Check Petfinders here www.petfinders.com to locate other nearby shelters that could have your pet.
Sometimes well intentioned people will pick up a lost animal and take they to the shelter they are familiar with like in Columbus or Bloomington. 
4. Put an advertisement on Craigslist about your lost dog.
This is a good way to get a picture of your pet up and information out to a lot of people.  Be sure to describe where and when you pet went missing.
5. Create a poster with a picture and post it at local grocery store bulletin boards
The local merchants in Brown County are wonderful about letting people put up flyers about their lost and beloved pets.  Include a photo, description of where and when your pet went missing and your phone number.
6. Put a post on the Brown County Humane Societies Facebook Page
Be sure to include a photo and details about the location your pet was last seen https://www.facebook.com/bchumane
This is just a start to get on your way.  Petfinder wrote an excellent article about this with many ideas and suggestions to expand your search.  Have a look at what they have to say and recommend for getting your dog back safe and sound.