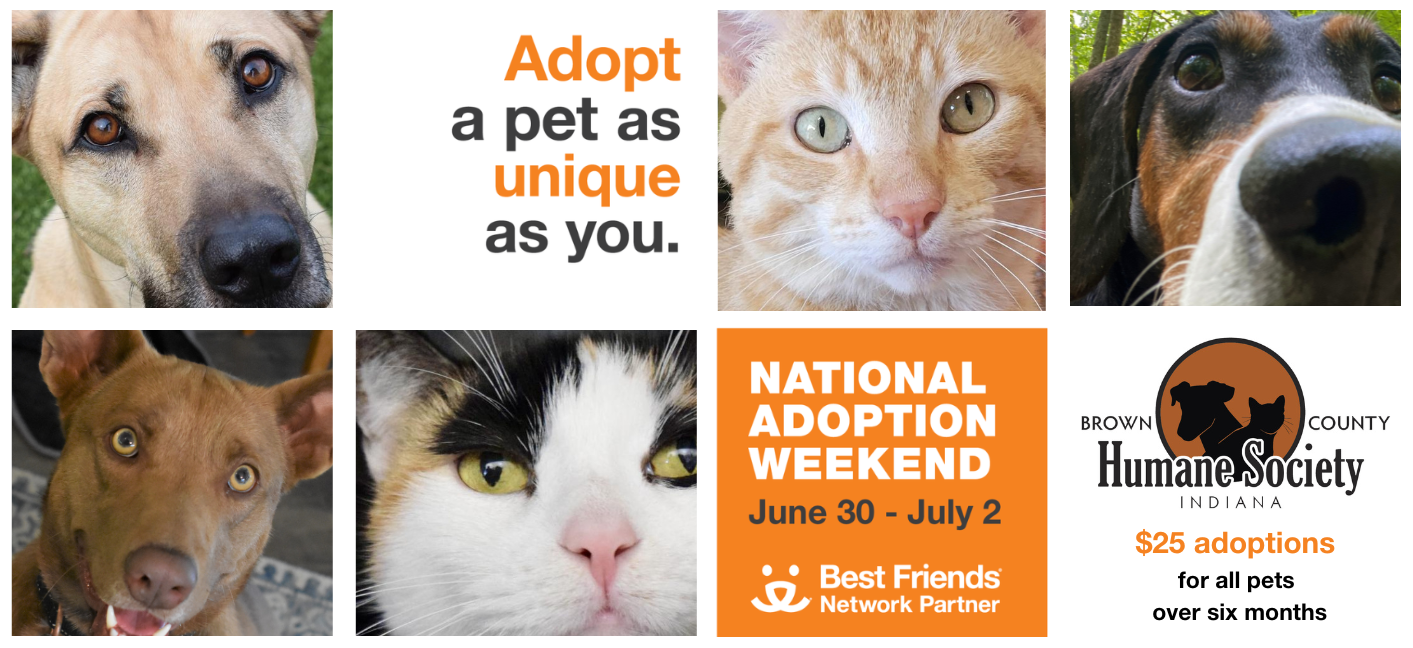 We are partnering with
Best Friends Animal Society
for the fifth National Adoption Weekend happening Friday, June 30 through Sunday, July 2. BCHS will be offering $25 adoption fees for all animals over six months old.
We are hoping this will help many of our adoptable dogs and cats into their new homes. We will be sharing posts about available pets all week, but you can also get more information at
www.bchumane.org/adopt/
.
Adoptable dogs will be eligible for our Foster to Family program in which approved adopters can take the dog home for up to two weeks prior to finalizing the adoption to ensure it is the right fit for both the family and the dog.
Shelters across the country are experiencing an increase in animal populations and adoption rates aren't keeping pace, resulting in overflowing kennels. That's why Best Friends Animal Society, and nearly 600 shelter and rescue partners have joined together for the national event. By adopting a unique and loveable shelter pet, two lives are saved – that of the adopted cat or dog, and another that can now take their space in the shelter.
The shelter will be open Noon to 5pm Friday through Sunday. To speed up the process, we encourage interested adopters to complete an online adoption application prior to visiting (
www.bchumane.org/adoption-application
). This special only applies to animals over six months and no holds will be permitted during the event.