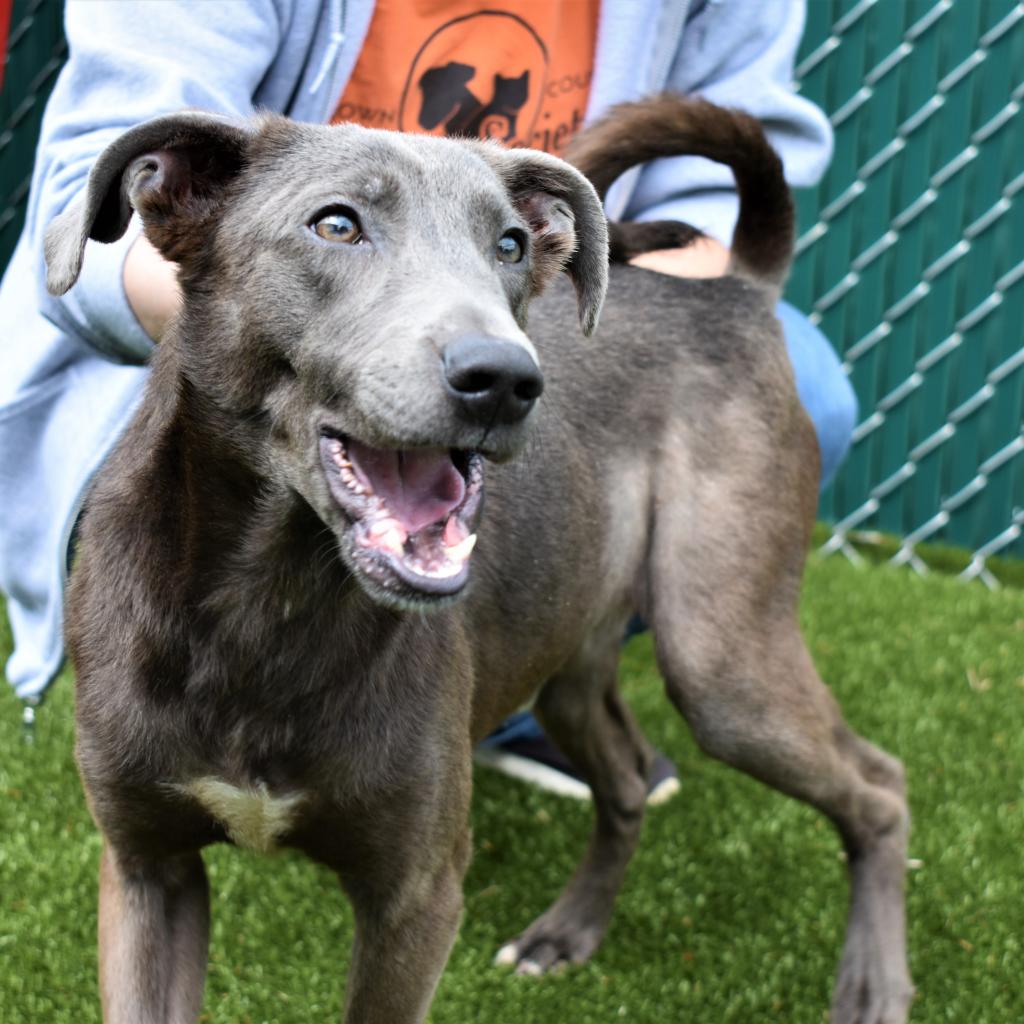 Under the chin scratches are Gingko's favorite thing. The moment you begin to scratch, he will just look up at you with his big, soulful eyes, as if to say "thanks. It is a look that is sure to make your heart melt.
Gingko's newest discovery has been learning how to play with toys. At first, he had no interest, but the fuzzy, stuffed toys are beginning to fascinate him. He likes to chew on them and it is fun for us to watch him as he figures out how to make them squeak. He doesn't quite have the hang of it yet, but we know he will in no time.
Gingko has learned so much in the month he has been at the shelter. His story is just beginning to unfold. Now, he is ready to find his forever home that can continue to teach him all the amazing things life has to offer.
If you are interested in learning more about Gingko, apply at the link below and an adoption counselor can reach out to you directly. https://www.bchumane.org/adoption-application/