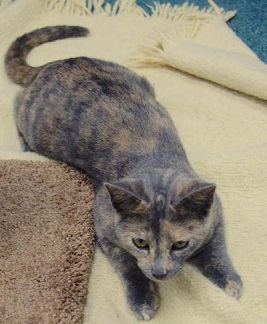 Mitzi – Good things come in small packages!
Mitzi looks and plays like a kitten, but at just over a year old, she has the perfect manners of an adult cat. She is one of the more adventurous cats at the shelter, and is fantastic with people and other cats. 
Come meet this little lady. She's such a sweetheart!