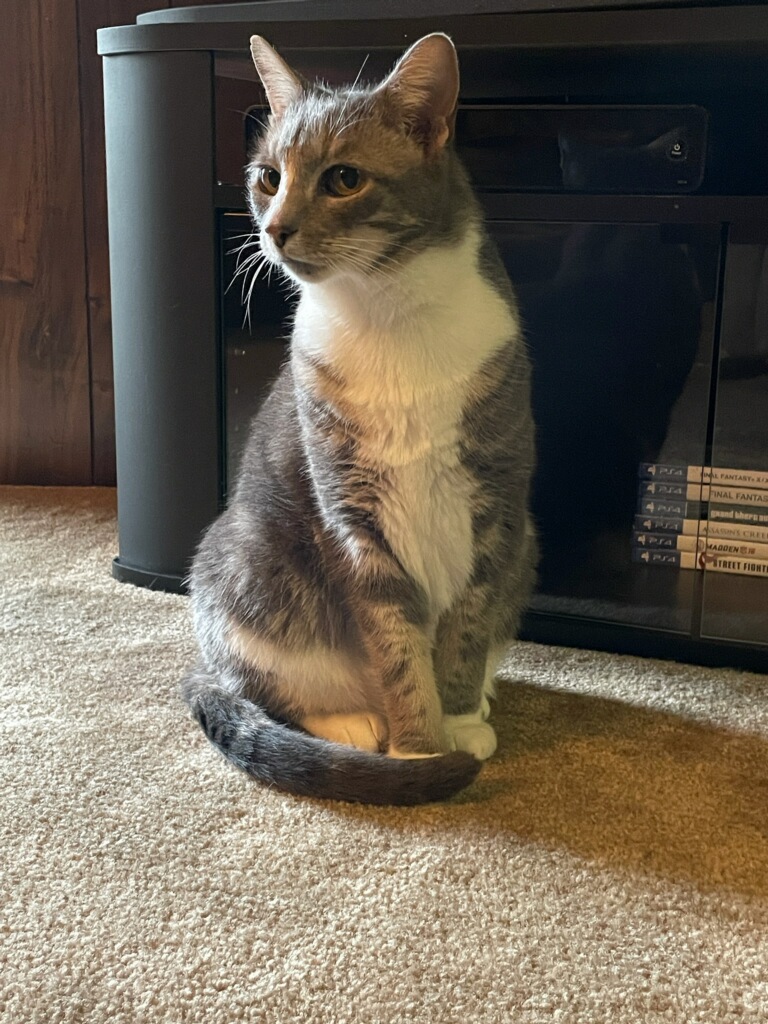 Boo Boo has a air of royalty about him. As you can see in his first photo, he sits tall and his big, bold eyes take in every detail. You cannot help but notice his beauty the moment you see him.
As an older guy, he isn't super interested in toys, but still does enjoy the occasional tussle with a feather toy or laser pointer. He much prefers a snooze on the couch or birdwatching in the window. His most recent favorite way to pass the time is hanging out in the bathtub.
Boo Boo would love a family with children as he has met a few in his foster home and is immediately drawn to them! He loves adults as well, but can be shy at first and quickly warms up. He isn't quite a lap cat, but loves to snuggle real close and just be sure that his friends are nearby.
If you could give Boo Boo a palace to call his own, complete an online adoption application and a staff member will reach out! Please note – he is currently in foster care, so a time will need to be scheduled to meet him so we can get him to the shelter.
Approximate age: 11 years