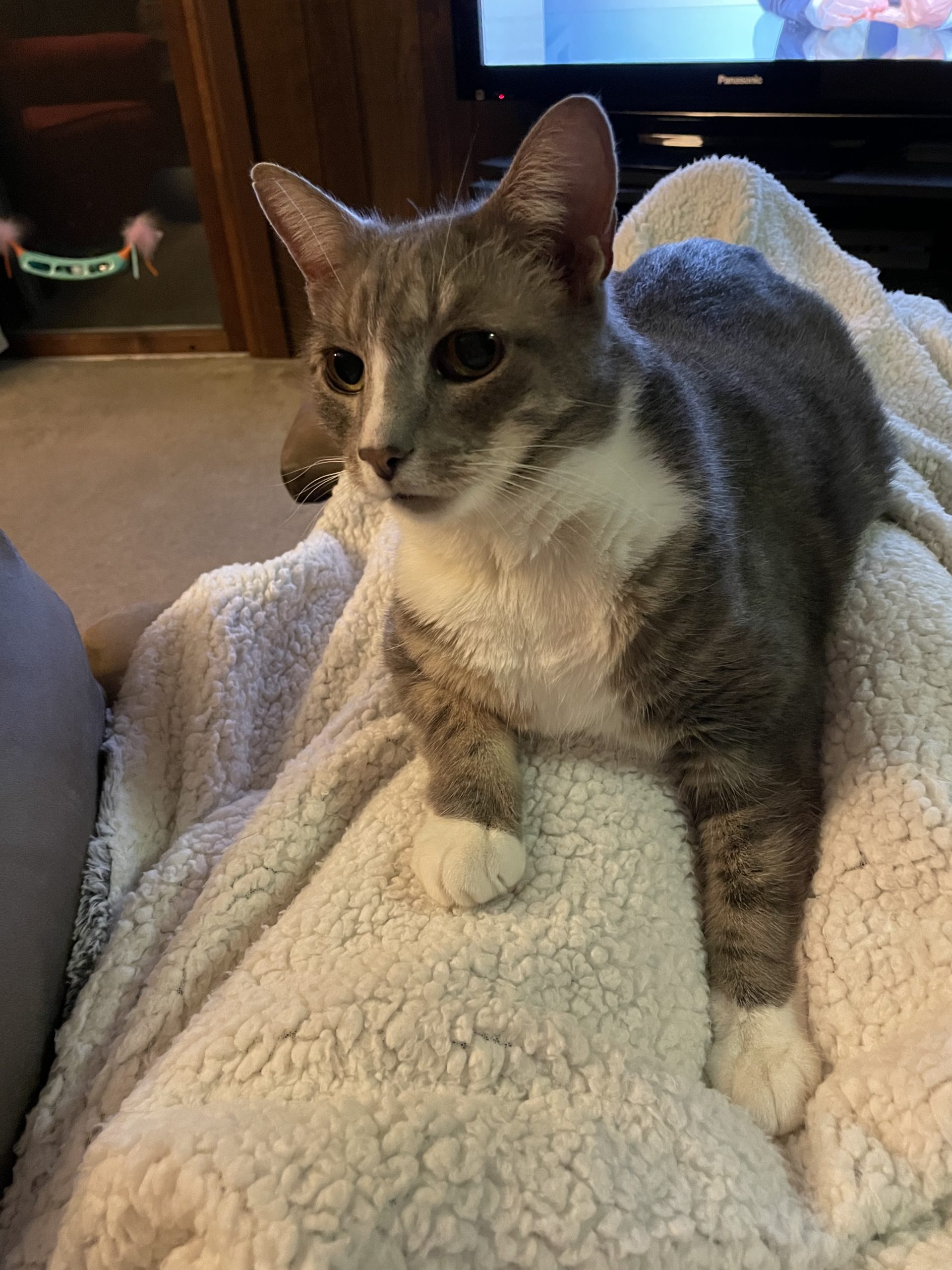 Much like this week's Dog of the Week, Boo Boo is loving life in his foster home, but he needs to find a forever family. And, it turns out we are now on a time crunch as his foster mom will be moving out of state next month and we are desperate to avoid this boy returning to the shelter.
When he first arrived he stayed in the shelter like most other animals. But, this poor guy was so stressed and out of sorts here that he lost over a pound in just two weeks – that's a lot for a cat! Since going to his foster home, he has been healthy and happy. So, you can see why we want to keep him from having to return here.
Boo Boo's foster mom adores him and his little quirks. He chases the laser toy by scooting around on his side (actually getting up would be too much), he enjoys hanging out in the bathtub, chattering at the birds outside and taking nice long naps close by, but never in your face. He is simply a well-mannered gentleman who is looking for love.
AND – thanks to a generous grant from the Petfinder Foundation, Boo Boo's adoption fee is waived!
You will need an appointment to meet him as he is not onsite, so please complete an online adoption application and a staff member will follow up.