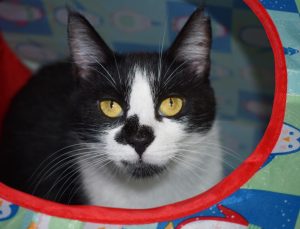 Cher is an entertainer. Playful and energetic, this girl loves the spotlight and her personality is big enough to fill any room. She'll have you laughing with her antics as she zooms across the room chasing a toy or leaps into the air to catch the string on a stick.
Cher loves her fans, too. Friendly with all, she likes to be near by, ready for adoring pets and scratches. Then, after the show winds down, it's time to relax and spend a quiet evening together.
Unique, beautiful, and bigger than life, that's Cher.