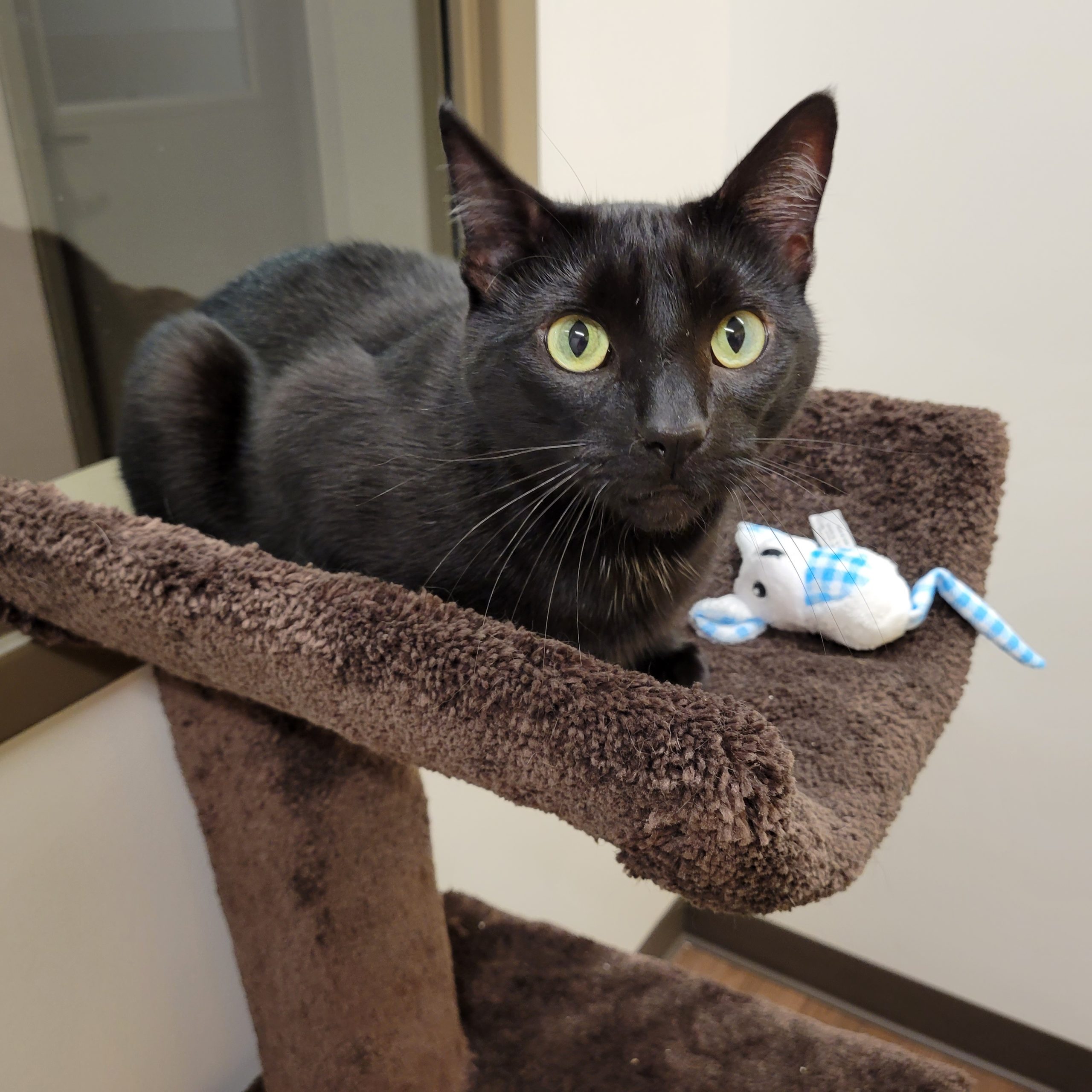 Play time, loving time, play time, quick loving time, crazy cat time, snuggle time…
That explains Dorothy's view on life pretty well. She is a young girl at just 2 years old, so she has plenty of spunk and play left in her, but also knows how to settle down and enjoys affection in between bouts of play. Dorothy is spunky and loving and wants all the attention for herself, so she will need to be the only cat in the home.
She is a busy girl who loves to know everything that is happening around her and will quickly investigate any noise – even the ones us humans don't hear. A few windows to watch the birds and world go by will be a must for this observant girl. But, she is also the most endearing young lady who gives adorable nose bump kisses.