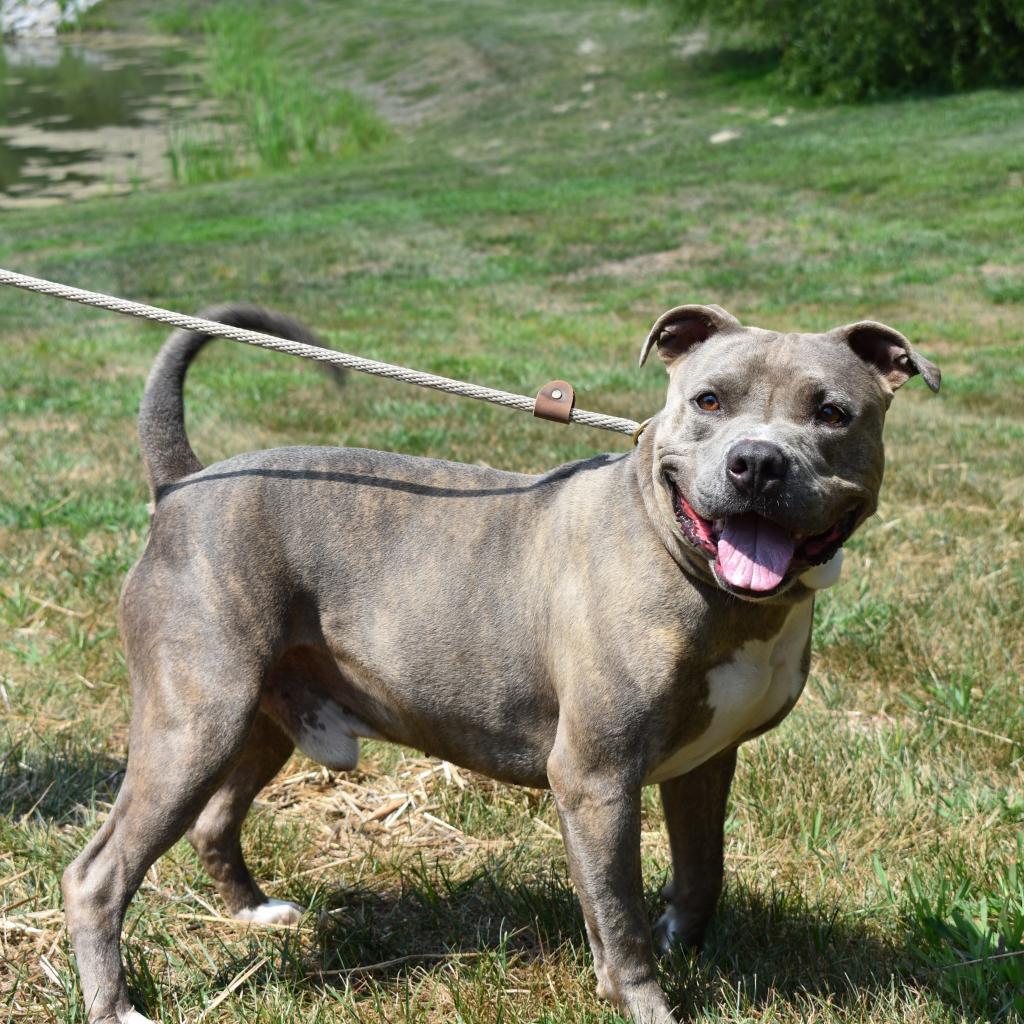 Mr. Roly Poly – that's his nickname! Ferris's physique and his favorite trick led to this endearing term.
A little on the pudgy side, Ferris looks like a sausage on legs! We say that with a lot of love! He's not fat at all, just one stocky boy! And that giant head holds the biggest smile in the kennel!
In addition to his stature, roly poly fits the acrobatic, sideways somersaults that Ferris does on any happy occasion. If he catches a frisbee, he'll rollover sideways. If you lean down to pet him, over he goes! If you tell him he's a good boy, that's another reason to celebrate with a somersault! It's just his way of expressing his joy of life!
In addition to being one happy pup, Ferris is also super smart. He loves to work for treats and takes delight in showing off his sit, shake, high five and down.
If you are looking for a happy, enthusiastic friend to share your life with, come meet Ferris.