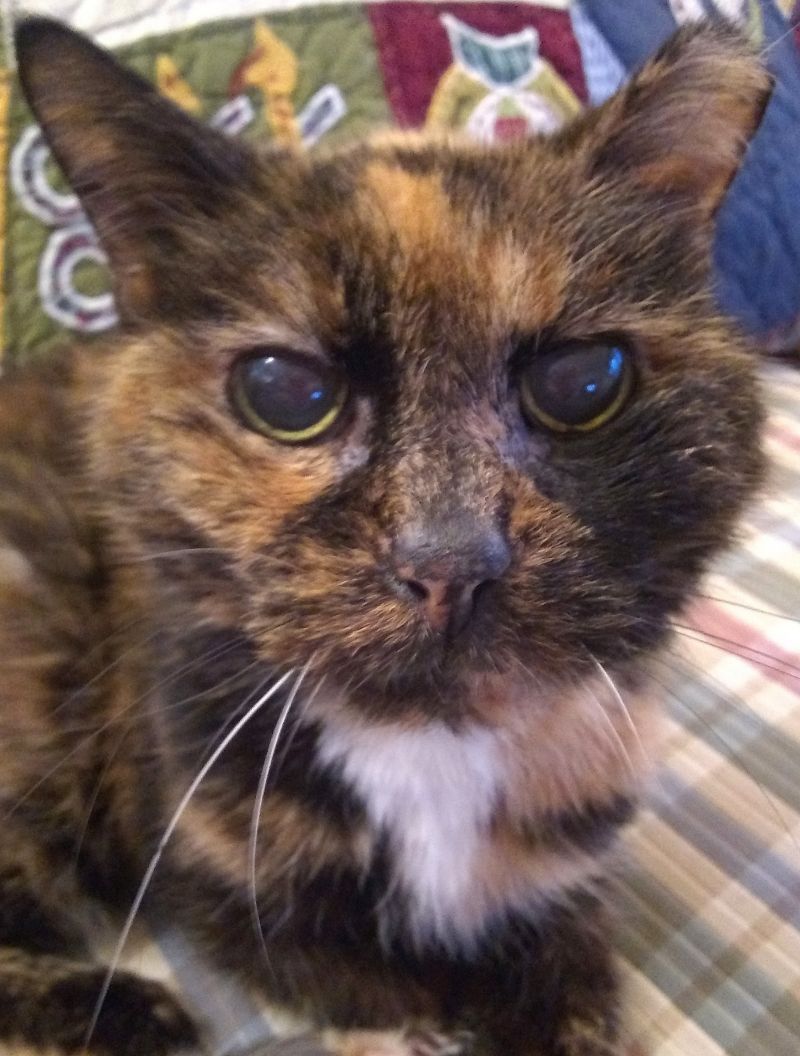 Found wandering down a back road, Edna came to us so frail and weak that we worried how long she would be able to hold on. She had obviously been on her own for some time and, at about 15 years old, was struggling to fend for herself. She weighed only 4.8 pounds upon arrival when she should have weighed twice that.
But, oh were we wrong about her prognosis! This tiny girl is a fighter. She showed us that all she needed was a few meals, some joint supplements and lots of love to thrive. In her foster home she is gaining weight and enjoys snuggling with her foster mom on the couch.
The vet has given her a clean bill of health besides the arthritis in her back legs. She is ready to go to a forever home to share all the love she has to give – which is a lot! Edna is a great cuddle kitty, climbing onto your lap when you sit down to read, watch tv or nap. She enjoys pets but is not at all demanding, just easy to get along with. When you are busy she's content to find a spot in the sun to stretch out in and watch the world go by.