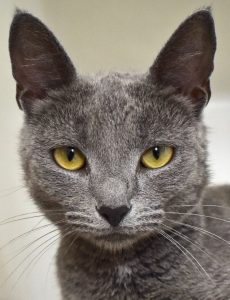 Cat of the Week – Sharona
There is so much to see and so much to explore that Sharona just doesn't have time for sitting in your lap and cuddling. She is too busy playing with her rope toy, climbing in the tower and watching the birds out the window. She is a vocal girl who will welcome you with her chirping and chattering and then be off again to see what new things she can find.
Sharona is an independent girl and is looking for a home to give her lots of playtime and stimulation. She may settle in for a few quick pets after a play session, but it won't be long before her attention is drawn away to the next adventure to be had.
Approximate age: 2 years