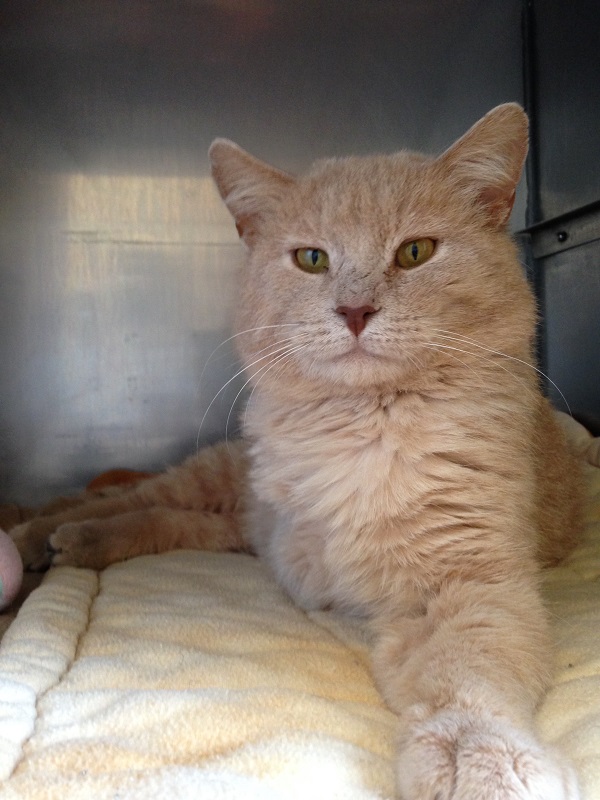 Frankie – Incredibly handsome, a shameless flirt, and a true survivor. He may only have three legs, but Frankie is no "poor boy."
Frankie was brought to the shelter when he was found with his leg caught in a trap. It was a terrible injury, and his leg had to be amputated as a result.
After time recovering in foster care, Frankie came back to the shelter, where he quickly began to learn how to work with his new body. He was a bit shy at first, getting used to his new surroundings and overcoming the trauma he'd experienced. One thing we noticed though, was his always-curious nature. Even when he was shy, he showed interest in each person who came into the room and it wasn't long at all before he was eagerly awaiting every visit.
It also wasn't long before he won the heart of every person at the shelter. Volunteers and staff all made a special point of visiting with him.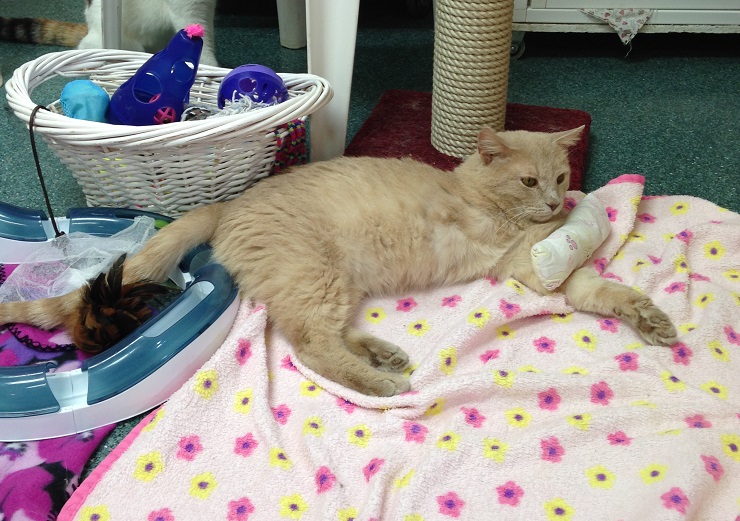 Frankie has developed into a big flirt. This "poor boy" knows how to work the room. He loves attention and just wants to sit next to you while you scratch his head or brush him or scratch his head. Or his chin. Or his head. He's also one of the few cats that enjoys having his tummy rubbed. He's playful and curious and very, very sweet. He's really learning to get around and enjoys exploring every corner of the room.
Frankie would like a somewhat quiet home, where he can feel safe being differently-abled.
He may have lost his leg, but Frankie has learned that when he opens his heart, great things can happen.