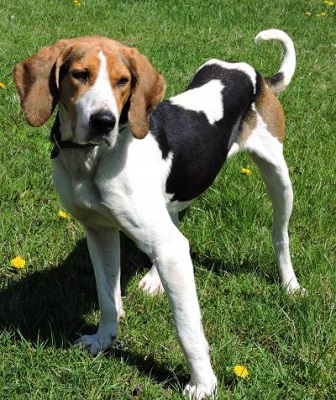 Charlie – What a charmer.  With his elegant walk, soft-brown eyes, and slow-motion like play, he's an easy guy to love.  Although, we doubt he's ever been in a show ring, he has a presence of owning the place. Charlie is a joy to watch stride across the field with his head held high and his tail bouncing with each step.
Charlie enjoys being petted.  You can tell by the way his eyes get all soft and squinty, but he always maintains his dignity.  Charlie enjoys a romp with his doggy friends and keeps his play loose and fun.  Charlie reminds of us someone born into the higher class, but prefers just being himself and hanging out with the common folk!
Come meet Charlie and see if you fall for his charm.