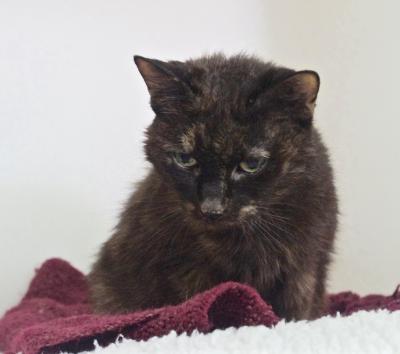 Evelyn – Her fur may not be the fluffiest, her meow might be a bit gravely (it's kind of cute), but Evelyn is a true lady. This older girl is sweet without being pushy, and she never tries to overstay her welcome.
Evelyn's had a hard life, mostly outside and ignored. She's so grateful for the gentle pets on her head, or just for just being in your company. Maybe a place in the sun or on a fluffy pillow, with birds to watch or sunbeams to chase.
It would mean so much for Evelyn to know comfort and love for the rest of her days.