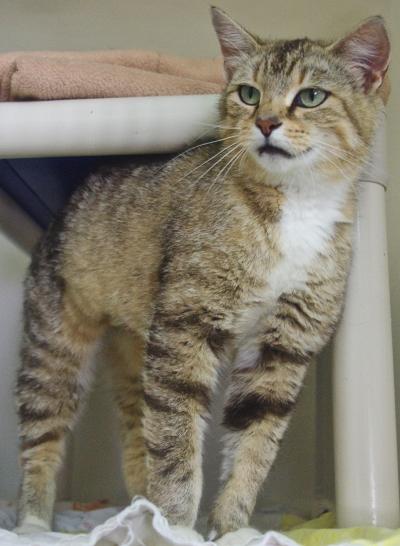 Annabelle – Her exotic looks remind us of a desert sand cat. Fortunately, she's not quite as elusive.
In fact, Annabelle is quite the sweetheart. She's a bit nervous at the shelter, preferring the safety of her kitty condo over the big room. She's most comfortable, though, when she has your attention. As long as Annabelle's getting her head bumps and chin scratches, she's happy. She's most content with you by her side.
This is a girl who will offer comfort and love, in return for comfort and love.  What a great deal!