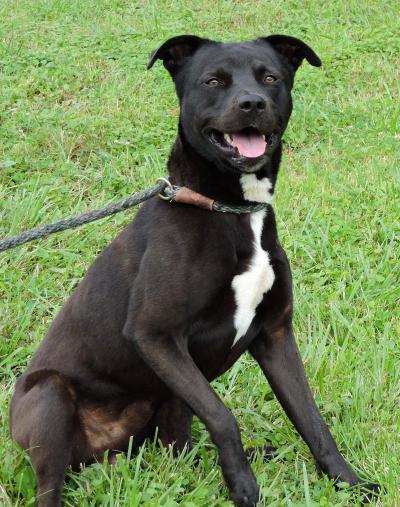 Charlie – Whatever you want to do, is what Charlie wants to do!
Throw balls – Charlie's all over it.  Teach new tricks – he's eager to learn.  Give out belly rubs – oh, yeah, Charlie's right there.  Go for walks – he's great on a leash.  Play with squeaky toys – his favorite.
This young, versatile pup is easy to entertain and will be loads of fun for an active family.  Come meet Charlie and see just how much fun he can be.