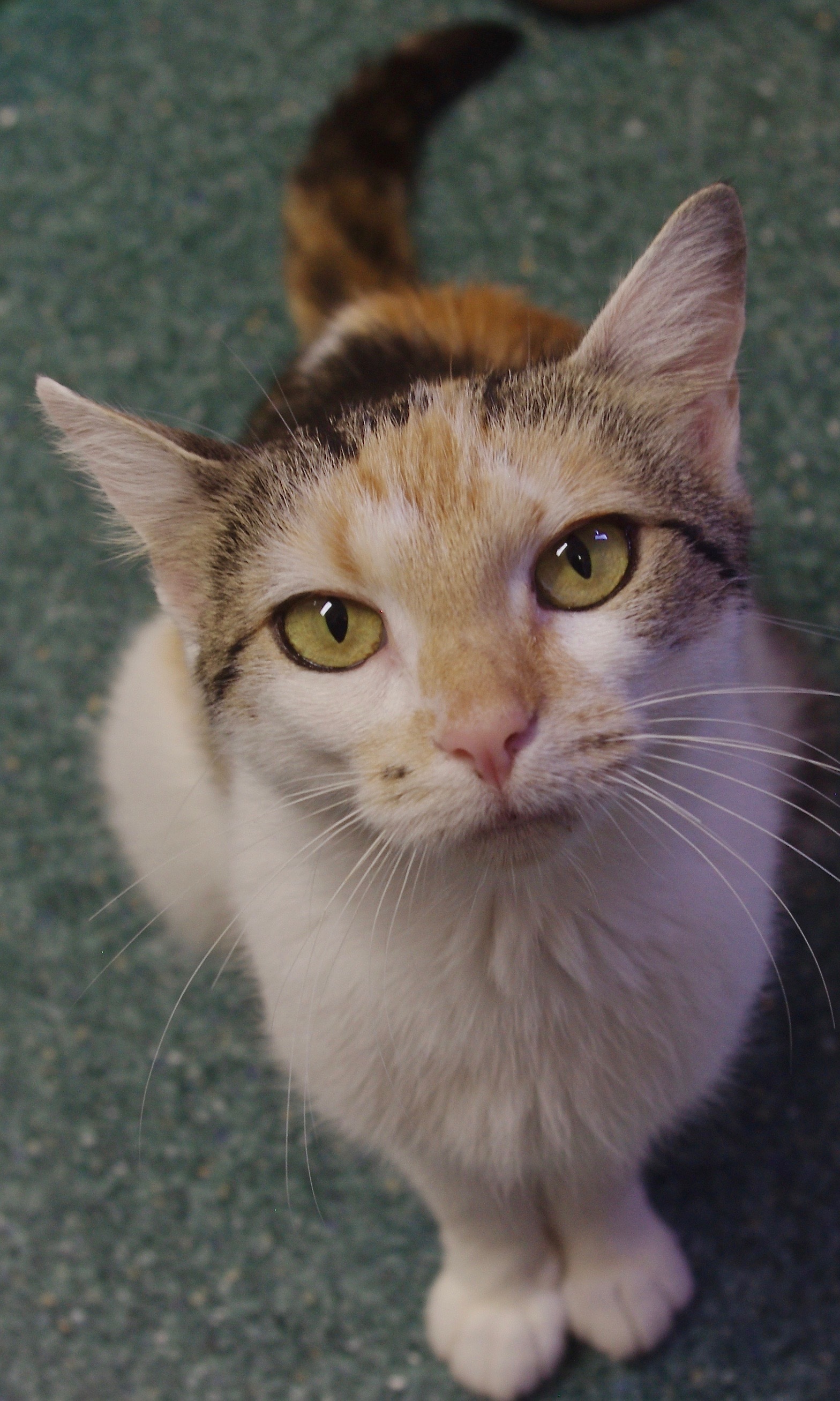 Lizzie – When you take Lizzie into your arms, you'd better be prepared to stay for a while. She'll snuggle into your shoulder and begin to purr with great happiness. Such a sweet girl, Lizzie is extremely affectionate and warms up quickly to everyone. She likes to burrow her head into your shoulder and give you little kisses with her nose.
Lizzie is very uncomfortable around other cats right now. She may do ok with proper, slow introductions, but she might be most comfortable in a home where all of the attention is on her. She likes to cuddle so much there may not be room for another cat anyway!
If you want a snuggler, you really must meet Lizzie!