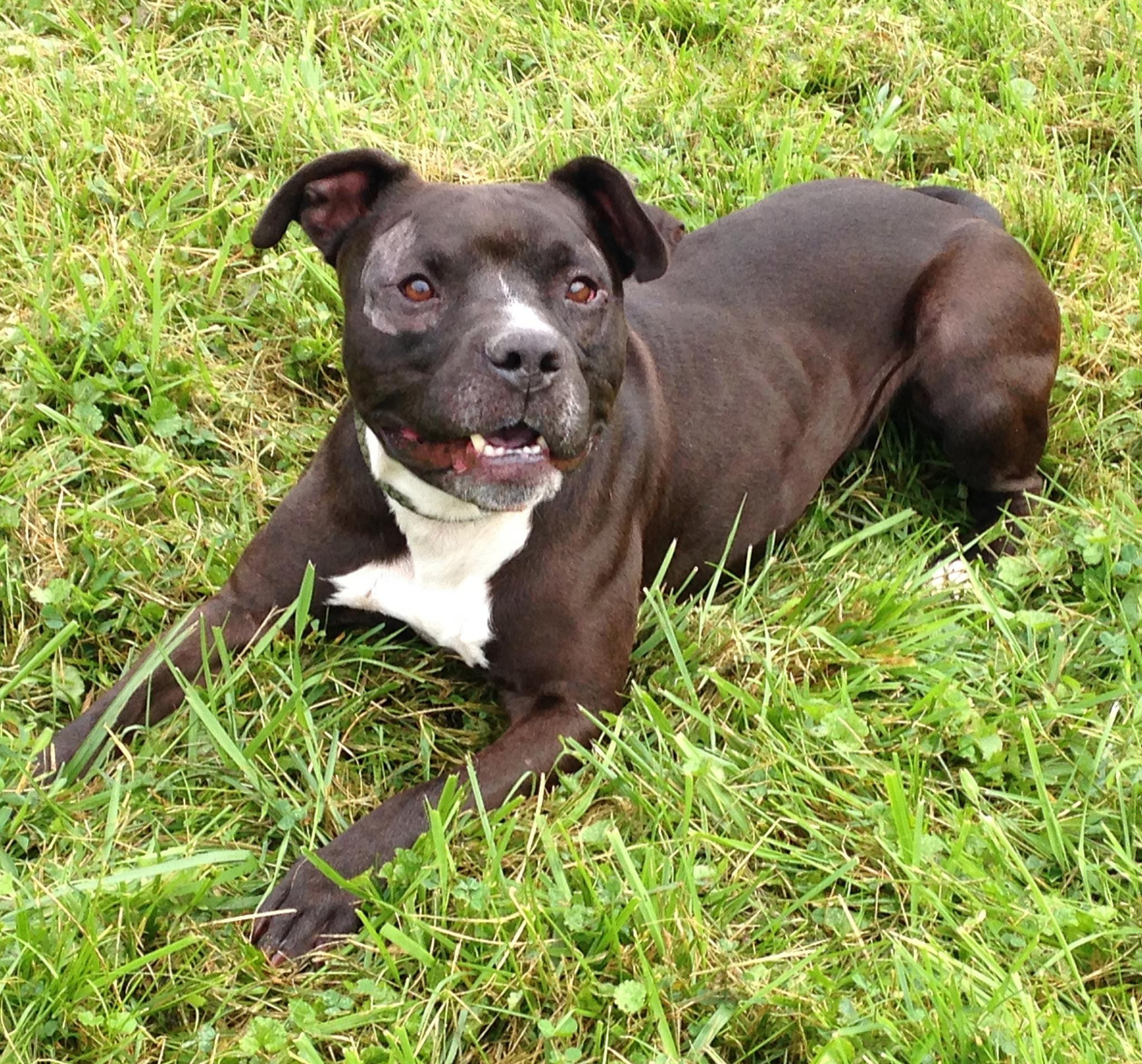 Toby – If you put a motor on Toby's tail, he just might go flying! He wags it non-stop. That tail really gets going when someone pays attention to him. He loves belly rubs and back rubs and ear scratches – just watch that tail go!
This 5 year old social butterfly also enjoys playing fetch or just rolling in the grass while chewing on a ball. You might notice some missing hair around his eyes because he had eyelid surgery on both eyes. They are healing up nicely and shouldn't be any problem in the future, so this charismatic boy is all ready to go home.
If you're looking for one happy dog, Toby's your guy!