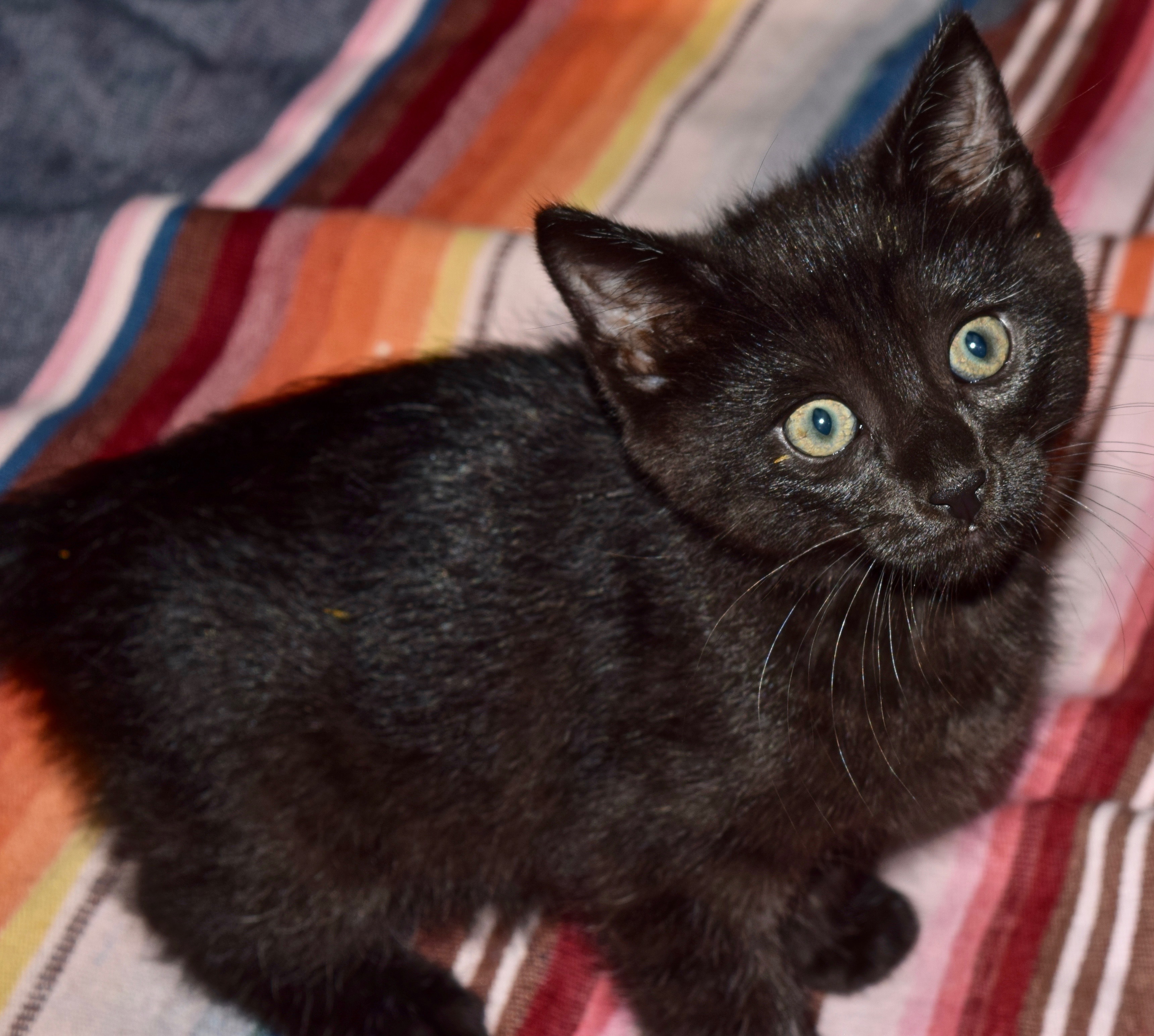 Darryl and Randal – Brothers Darryl and Randal, are typical kids that have two speeds…100 miles and hour and zero. They're either going full speed ahead, playing and having fun, or they're at a full stop…cuddly, sleepy, and purring.
Either way, they're hard to resist.
They're particularly adorable when they're cuddled up together, often with their legs all intertwined and flopping on each other.
With their shiny, black coats, these two boys will always be in style, and they'll only get better with age.