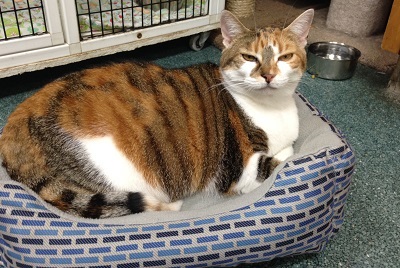 Trixibell – "Her Royal Highness," as her foster family referred to her, is used to being spoiled and getting what she wants. It shows in her waistline.
A girls of very generous proportions, Trixibell needs a home filled with loving discipline, so that she can continue to gradually lose the extra pounds. In return, she'll provide lots of loving attention.
Trixibell is a real sweetheart who wants to sit as close to you as possible.