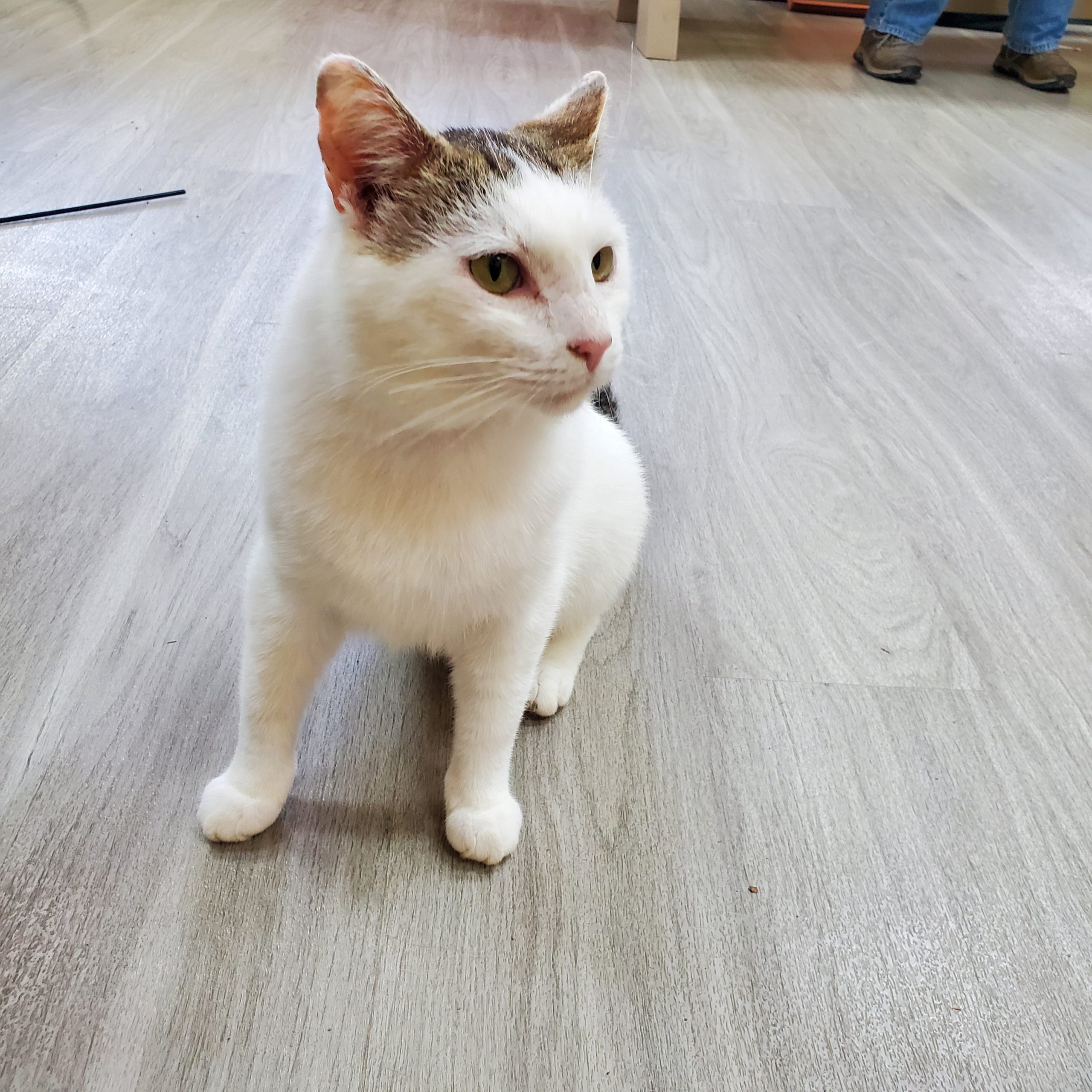 Two of a kind looking for their new homes. Christian (white) and Puma (black and white) both look like big boys who have seen a lot in their short 5 and 6 years of life. While that is probably true, what is also true is that they are the biggest babies who are scared of their own shadow and love snuggles.
When you first enter their cat room they will hide, but it only takes moments for the desire for pets to override the fear and out they come!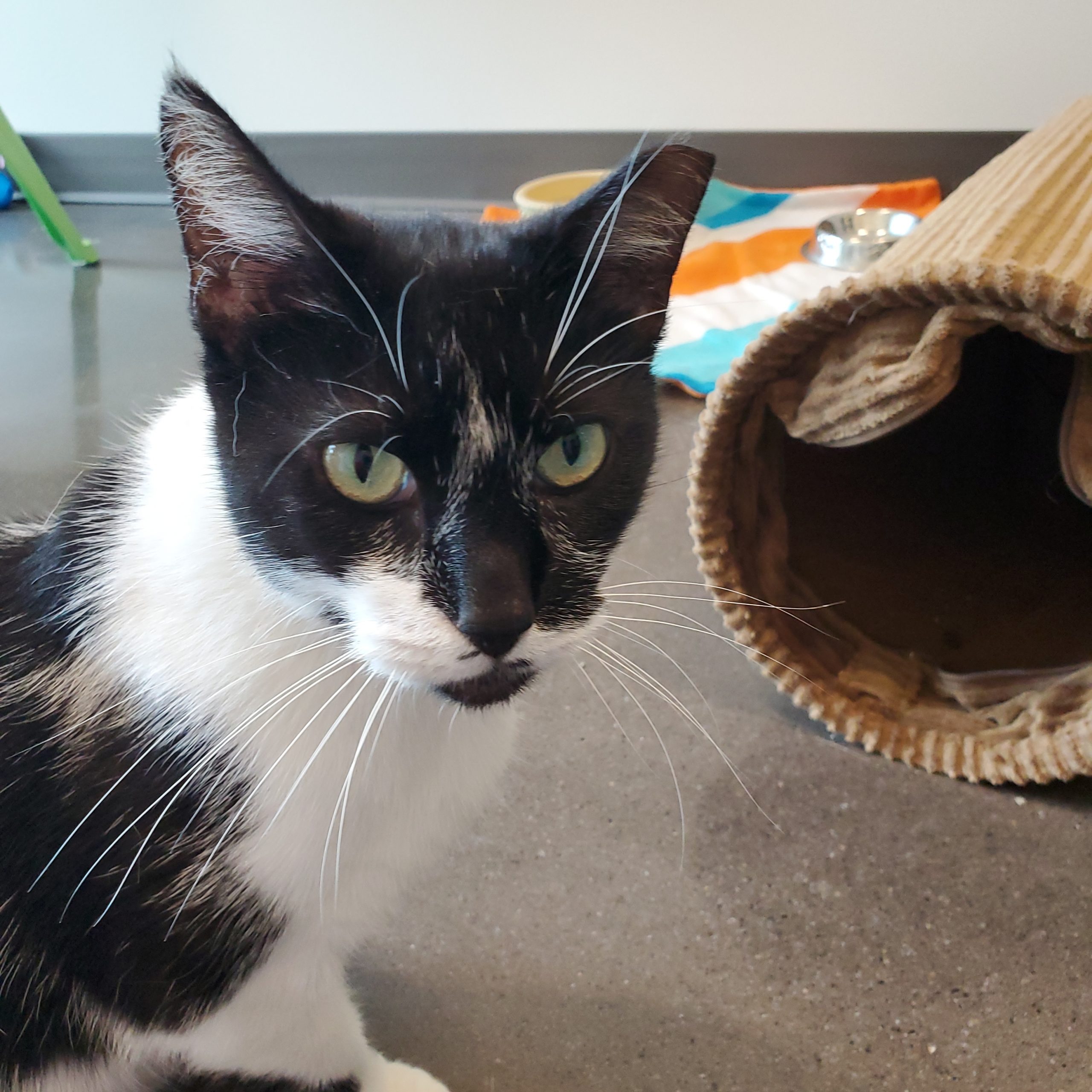 And, then it is anything but quiet. Christian is chatty while Puma is the strong silent type who prefers to roll on the floor to get your attention. Christian will climb right in your lap if given the chance while Puma will settle for being close by. They simply balance each other perfectly.
While Puma and Christian live together in a cat community room now, they are not bonded and can go to separate homes.
Stop by to meet our dynamic duo or learn more at www.bchumane.org/adopt/