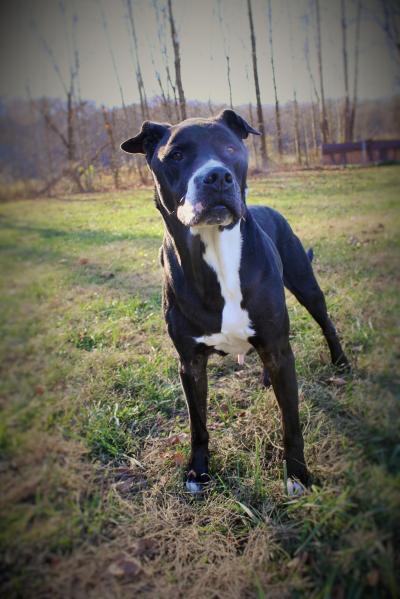 Darrell may be a "senior" in age, but that hasn't slowed him down. As far as he's concerned, there are far too many adventures still to be had and he'd like to get on with it, thank you very much.
Sure, he's got a few bumps and lumps, his fur is now a distinguished salt & pepper, and there are a few patches of fur still growing in from where he had a flea allergy condition. All of that just adds to his character. He's also got the cutest bat wing ears, soulful eyes, and goofy face.
Darrell has been doing great in his training classes at the shelter. He's learning to focus and listen and is responding beautifully. He's a very smart boy and the staff and volunteers love working with him. Or that may be because he's also very huggable and sweet.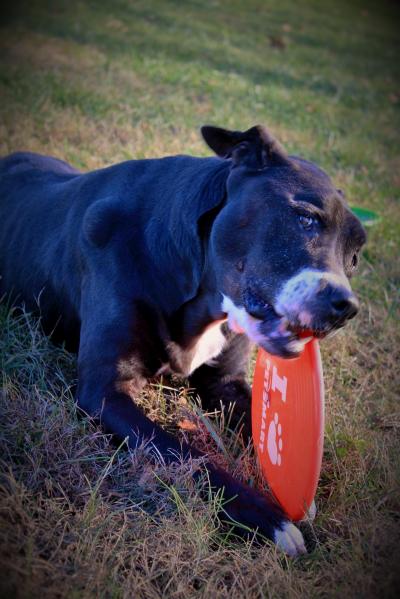 Once Darrell has used up his energy chasing Frisbees and playing with his dog friends and searching out all of the smells, he likes to plop down and relax in the sun, preferably with you by his side to offer petting and praise. He wouldn't mind joining you on the couch to watch the football game or a nice movie. He won't even steal your popcorn!
Because of his size and energy, Darrell would do better in a home with kids older than 6, and he's not at all fond of cats.
Come say hello to Darrell and you might feel like you've been friends forever.