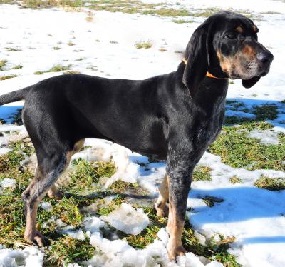 Mavis – It took about 5 seconds for Mavis to become one of the staff favorites. 
For her part, Mavis hasn't met anyone she doesn't like.  She wiggles and squirms to get as close to you as she can.  You won't be able to resist petting her.  And games!  So much fun to play with her doggy buddies, running and tumbling together, with everyone a winner! 
Mavis is also great at hide-and-seek, at least if what she's seeking is a tasty treat. 
Let us introduce you to Mavis and see if you can break our 5 second record.