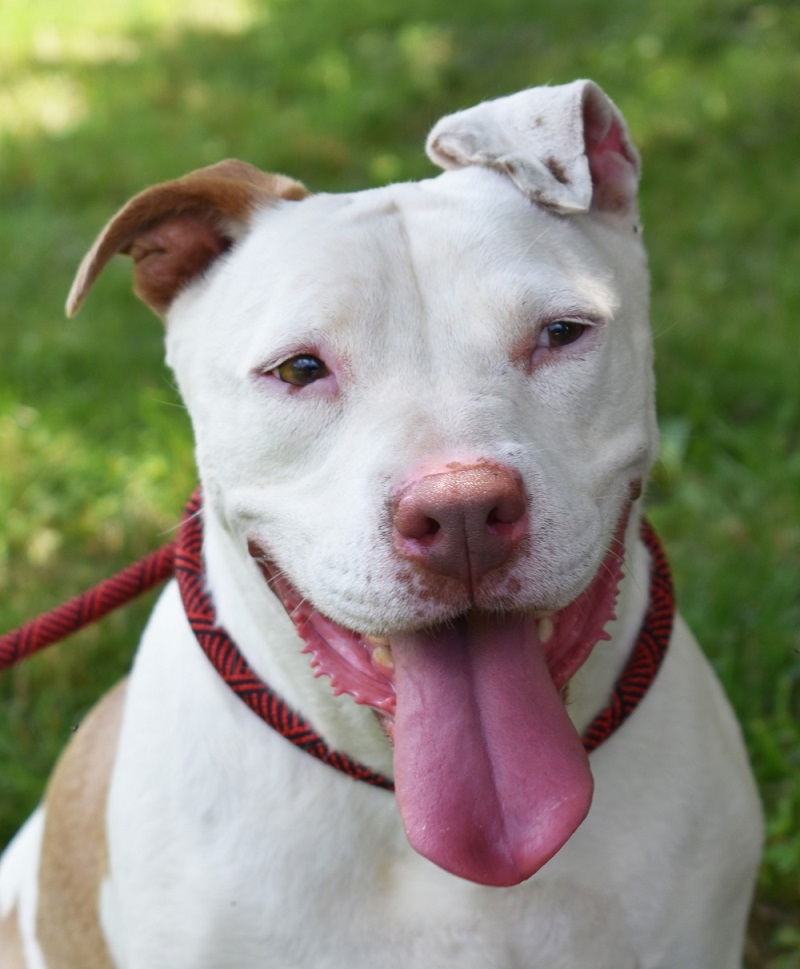 Baby Girl – Isn't she beautiful? She's just as sweet, too. She's a bit roly poly, and has the biggest grin and cutest pink nose. She adores people and gives each one a little kiss hello in greeting.
Baby Girl prefers a home without other dogs where she can be herself and get all the pampering. There's a lot to love about Baby Girl, and for some lucky person, she'll be all they need.
Come to the shelter to meet her. She just might be perfect for you.