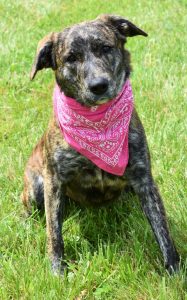 She is pretty in pink and ready to find her next starring role.
A young girl at just 2 years old, she is looking for a new life and a family who can give her an active home where she can get out her teenage energy. Then, on rainy days like today, a chance to curl on the couch and watch some Molly Ringwald, her favorite of course. 
Callie is our movie star and is looking for her next big part. Could she be the star of your family?