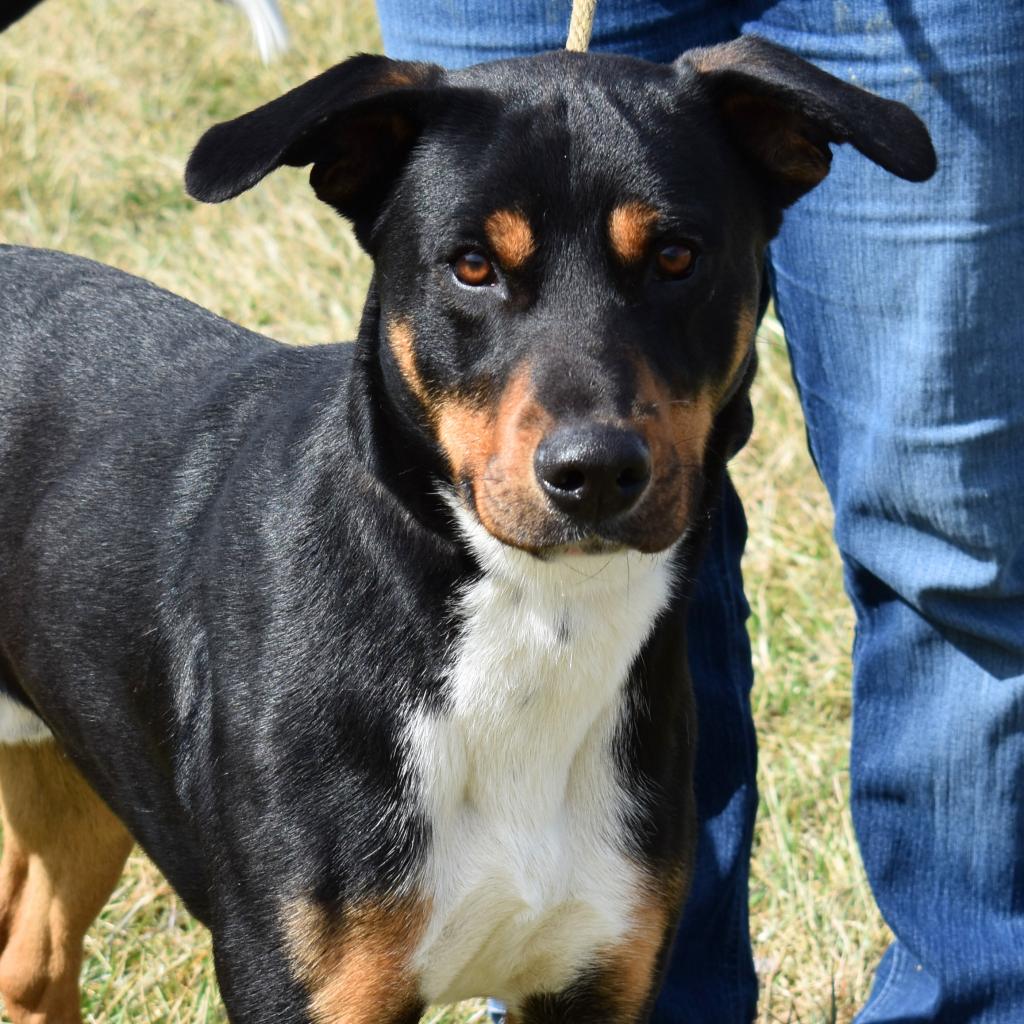 What comes to mind when you think of teenagers – energetic, adventuresome, quick to learn, enthusiastic? That describes Caribou to T.
Caribou loves to fetch balls and will usually bring them back and drop them so the game can continue. After he has had a chance to run off some energy his favorite activity is finding a friendly person to lean against and enjoy some pets.
Those soft brown eyes show you just how much he likes the attention. He has very quickly learned to sit and down for treats and really seems to enjoy learning new tricks. He is so eager to please! A bit of a diamond in the rough, with a little investment in training a lucky family will be rewarded with one awesome dog!
Approximate age: 1 1/2 years
Weight: 52 pounds