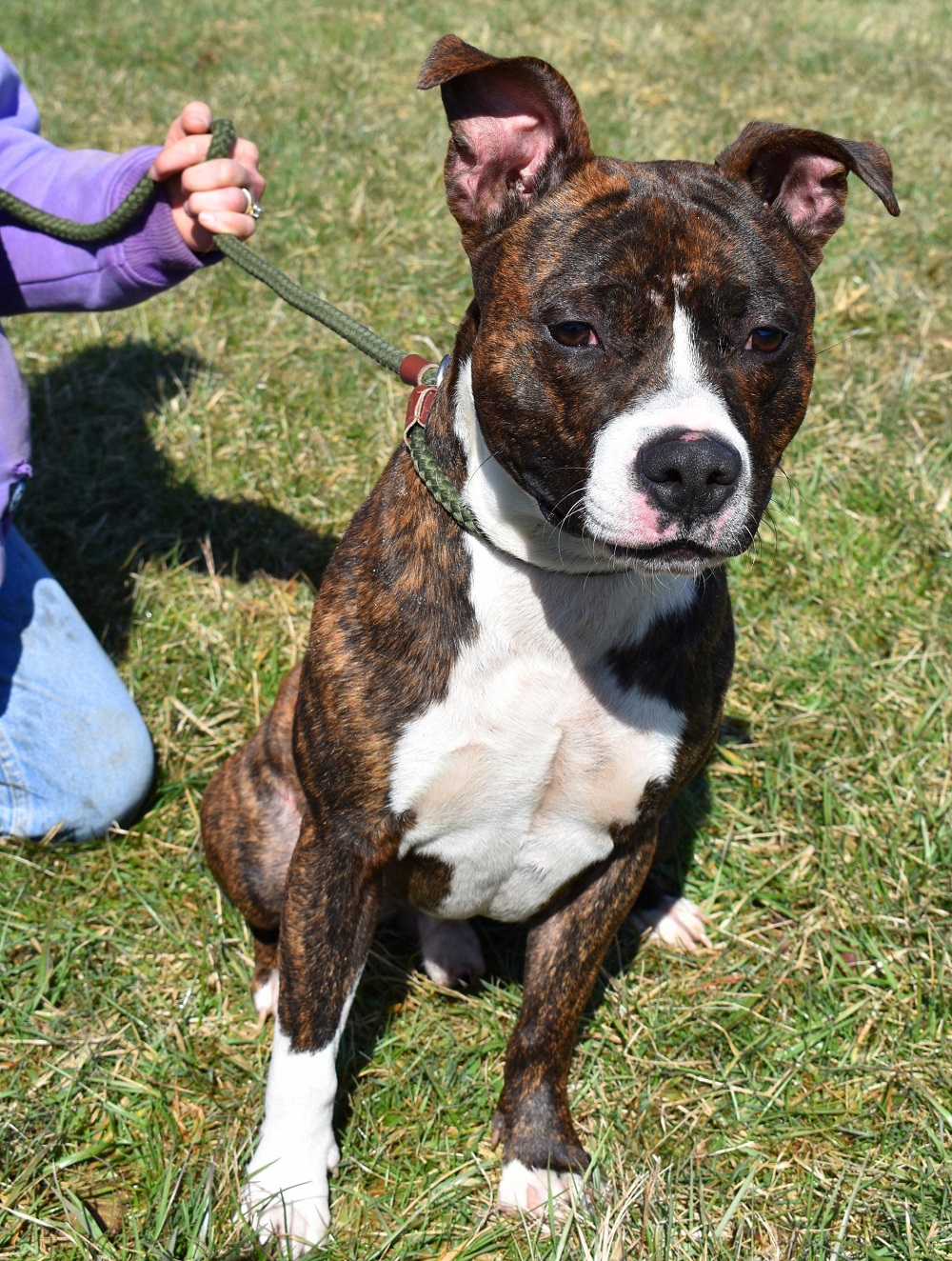 Freckles – One of the more curious dogs around, everything gets Freckles' interest.
When he goes for a walk, he'll stop to watch a car drive by before continuing to the play yard. Did somebody throw something across the field? Freckles will race over to check it out, confirm that it's a ball, and race back…without the ball…he just had to see what was going on.
Attention from his human friend in the form of pets or treats is his favorite thing, until he notices the wind blowing something near the fence. Then he's off to satisfy that curiosity. Then there's something overhead! Freckles cocks his head and perks his ears, trying to determine what those birds are doing.
Everything seems to bring joy to Freckles. Come meet him and he might be the one bringing joy to you!
Approximate age: 1.5 years