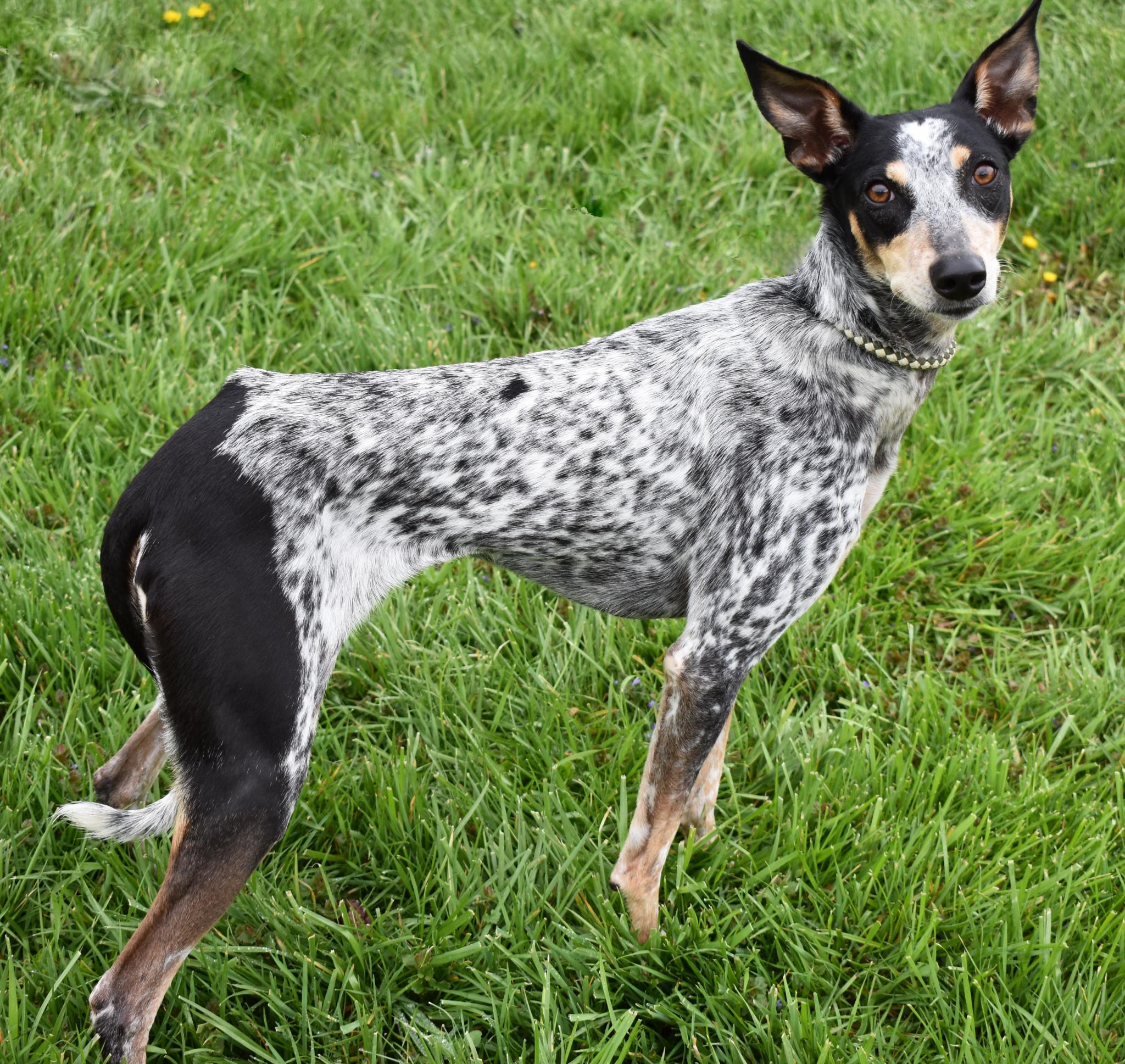 Gypsy – She's especially eager to find her forever family. Not a fan of all the activity and noise at the shelter, Gypsy's ready to find some peace and quiet in a home of her own. She can be a little on the timid side, and would really enjoy having a friend she can depend on.
Gypsy has a beautiful trot and likes running in the play yard to stretch her legs but after just a few short bursts of energy  she's ready to settle down. Although she's not one to retrieve a ball, she does enjoy the chase.
Gypsy's a real beauty to see with her big perky ears and blue ticking coat. She's sure to grab the attention of all who meet her.
Approximate age: 3 years