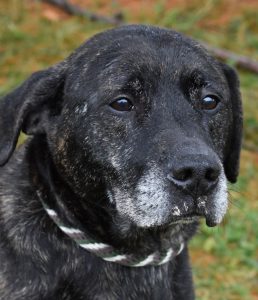 Linus is a senior if all you consider is his age (approx. 9 years). His bright eyes, quick step, and eagerness for pets and play would say otherwise.
Of course, Linus has advantages of an older boy, such as good manners. He does enjoy his walks, is happy to run around, and likes to try new trails. But after his exercise, Linus is ready for some attention from his person, a couple of treats and maybe a short nap.
If your family is somewhat active but values your "down" time, Linus might be your perfect fit.