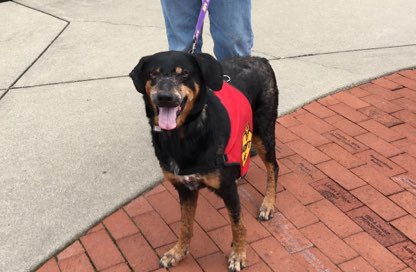 Shelley is back again and still looking for that perfect new home. She is a dog that will brighten your day with no effort at all. Just watching her will bring a smile to your face and you can't help but enjoy the moment with her!
Shelley visited the Chocolate Walk this past weekend and she found her inner-puppy in the process! We have never seen her as excited as she was meeting all the new people. She could barely sit still and her tail never stopped wagging.
Her spirit and attitude continue to amaze us every single day. Whoever ends up being lucky enough to call Shelley their dog will be showered with daily love and affection.