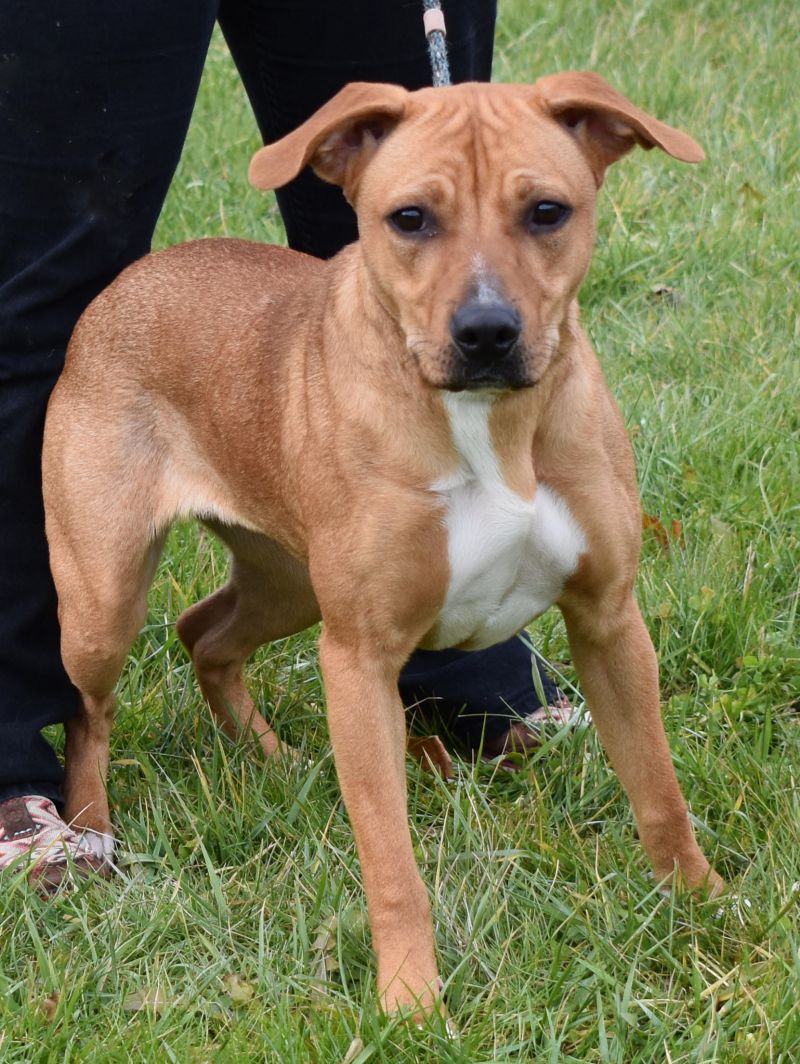 Need a little zest in your life, maybe a new a bestie to liven things up? Then Sienna's your gal.
It is great fun to watch Sienna zip around the play yard. She has a comical run/jump combo – part antelope and part bunny! Maybe those "flying nun like ears or her non-stop tail wag add to her ability to sail through the air.
Her impressive air jumps are matched only by her equally impressive smarts. She loves to work for treats and will be a dream to train.
Of course, the very best thing about Sienna is that she loves people and will sit just as close as she can get and lean in for pets. Sienna's a super fun pup that will bring plenty of entertainment to your family.
Approximate Age: 1 year
Weight: 42 pounds