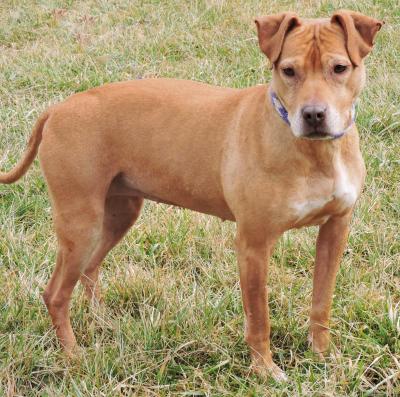 Cinnamon – She's has had a rough time lately, and she's looking worried. She's come so close to finding her forever home, only to have something happen that's beyond her control. One owner was no longer able to afford to care for her. The next home had other dogs that didn't like her. Now, as a senior dog, she's being forced to spend part of her precious golden years in the shelter, again, instead of surrounded by the love and comfort of her own family.
Somehow, through all the back and forth, Cinnamon has remained sweet and gentle. She loves to just hang out or go for easy walks. A little play time is fun, too. She wants to be a companion, but doesn't insist on attention. She's happy for her time with you, or happy to relax on her own while you go about your day. She could be either a town or country dog because she doesn't need a lot of room to run and is happy to walk on a leash.
Cinnamon needs to be an only dog now, in a calm, less active home. If you give her a chance, she'll add just the right amount of flavor to your life.