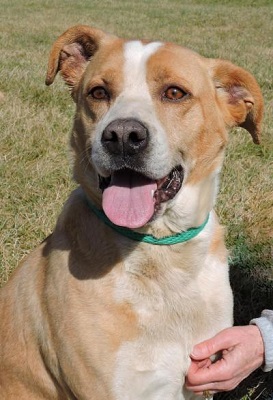 Lyle – Look at that face. Lyle's soft, brown eyes, perky ears, and dimples will all make you want to wrap your arms around him in a hug.
Lyle is happy when he's with a person. If you offer him a treat, he wags his tail and keeps his eyes on it, but is never impatient. In fact, he's patient and gentle with everything. Going on walks, getting a belly scratch—all accepted with calm happiness and part of his perfect day.
Lyle is a bit confused. This beautiful, 5 year old Labrador was left at the shelter one night, along with his doghouse. At first, he was a bit cautious, but he's begun to open up and his very sweet personality is shining through.