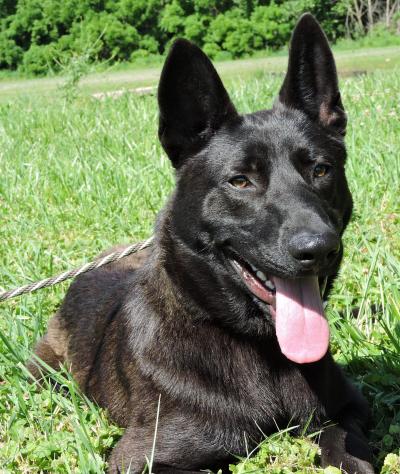 Bruno – Belly rub, please!  That is Bruno's initial reaction when someone approaches, and he's very content to enjoy that for several minutes.Bruno also enjoys playing chase with other dogs and sharing a cool pool on a hot day.
It appears that he was not given a lot of direction as a pup, and like a typical teenager, he needs some guidance to grow into a responsible adult. Training Bruno should be pretty easy because he enjoys working for treats!  We're sure he is as brilliant as he is good-looking.
A family willing to take time to work with Bruno will be rewarded with a wonderful dog for a lifetime.
Watch Bruno's action video to see his sweet and playful sides.