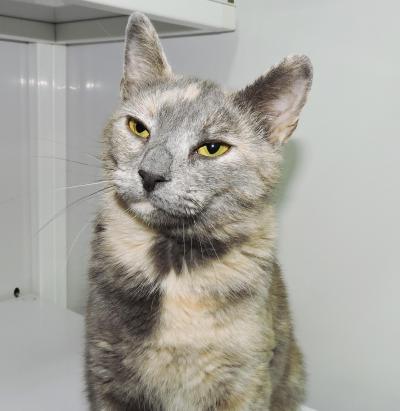 Penelope – Such a sweet girl. A little shy, but very curious, what really draws Penelope out is the other cats. The other cats at the shelter bring out her gentle personality and her cute squeeky voice. When she sees another cat coming near her condo, she perks up and comes forward to greet them. Then she lets you pet her, too. She also likes to have a kitty to share her condo with, so that they can cuddle together.
Penelope's checkerboard coat is beautiful and soft and she has such a delicate quality about her.
If you and your cat are looking for a really lovely friend, Penelope's your girl.