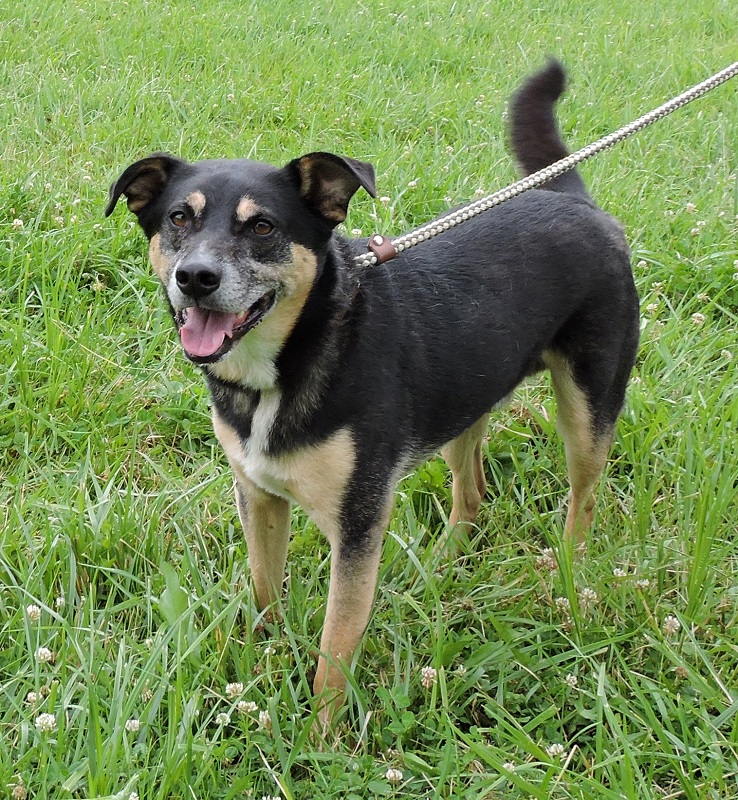 Lobo – A soft sofa, a good book, an old movie, and your best buddy by your side – sound relaxing? Lobo can help! On a rainy day, Lobo enjoys lounging on a blanket, listening to the rain on the roof and enjoying the company.
Even on sunny days, Lobo enjoys sitting in the shade outside and watching the world go by. Not too interested in chasing balls, he'll perk up when treats come out and show off his sit. Walking Lobo is a dream – gentle on the leash, he's happy to go wherever you take him.
An easy-going, laid-back dog, Lobo is content to find a soft place to relax and hang out with people. Sounds perfect, doesn't it?
Lobo's former family indicated that he is not well suited as a  farm dog – he's way too interested in chickens, cats and goats! He was super sweet with kids in the family, so a city or suburban indoor home would be best.
Approximate age: 4 years