Help Us Save Bea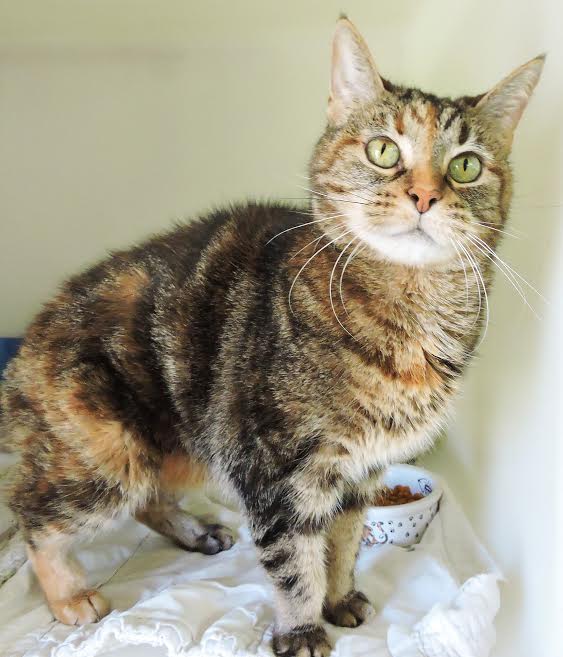 Let's face it…a 12 year old cat isn't every adopter's first choice. Most people want young and cute, which is a shame, because it means missing out on Bea. That's why we need your help to #SavetheBea.
Bea is a mature, sassy, loving girl who knows what she wants. She doesn't have time to waste…she'd like to get right to sitting on her own person's lap or lounging on the floor in a ray of sunlight. Her bucket list is simple:  focus all of her attention on her person and hope for the same in return.
But don't let Bea's age fool you. She's just as playful and fun as anyone. Just give her a hit of catnip and she'll show you what play really is! She specializes in "helping." In the office she'll stand in front of the computer to keep you from getting eye strain or knock around the paperclips to encourage a break for play.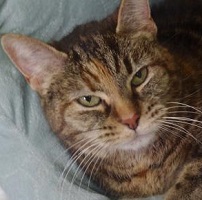 Most of all, she's loving. Her affectionate head bumps will almost knock you over and her very loud purring will warm your heart.
Bea would prefer to be an only cat, but could co-exist with others if necessary. She's declawed, which makes her nervous about defending herself, so she doesn't enjoy other cats in her space and can get "grumpy" with them.
Bea has been at the shelter for 12 months. That's a year of sleeping on the bed…gone. A year of watching the birds out the window…missed. A year of love…wasted.
Let's not waste any more of Bea's time. Help us find her a home.
Spread the word.
Share her story.
Use the tagline.
#SavetheBea
Meet Bea in Person!
#SavetheBea Event
August 5, 2017
10:00 am – 1:00 pm
Bloomington PETCO
2520 E 3rd St., Bloomington, IN 47401