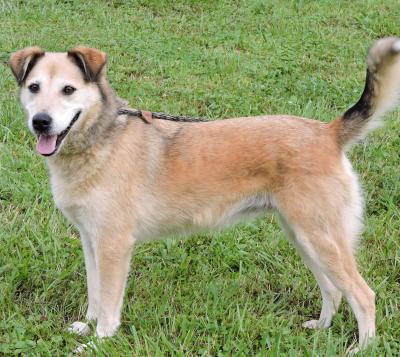 Sugar Cookie – Just as sweet as her name, she's a wonderful companion who loves to hang out with people.
Sugar Cookie enjoys playing, but she's just as happy to walk on her leash or sit with you and the other dogs, rather than lots of active running around. She's not at all demanding or pushy or fussy.
Sweet and uncomplicated, just like the cookie.