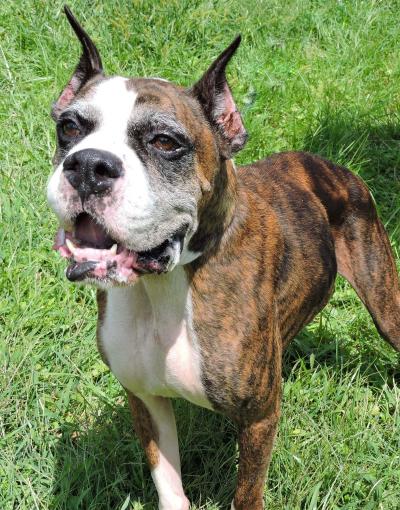 Bobby – refined, aristocratic, a real blue-blood!  Such a regal walk and precise sit, he eagerly demonstrates his nobility.
But, there is a silly side to Bobby, too! Just like many boxers, he's convinced he's meant to be a lap dog. Sit down and watch him wiggle around trying to fit in your lap.  His long legs dangle here and there and he may manage to get his head in your lap, but try as he might, his whole body just won't fit.
That's OK. All Bobby really wants is to be close. Then he's happy!
Just watch Bobby's action video to see this sweet, goofy (but noble!) boy.