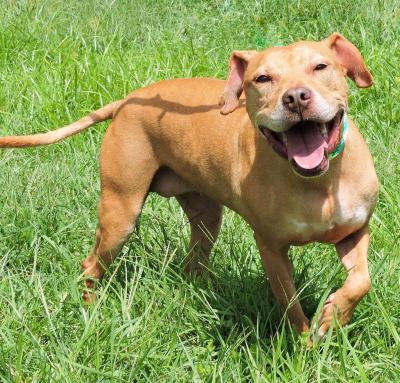 Cinnamon – She's a lady, a grande dame.  Soft mouth, soft coat, and soft eyes all make you want to just sit and pet her.  Cinnamon is fine with that!  She walks well on her lead, is patient for her turn, and just generally displays good manners.
Cinnamon does have fun playing with some canine buddies, but can be selective in her choice of friends. As the mature lady that she is, she deserves to be a little choosy.
Most of all, Cinnamon likes to hang out with you. Whether it's getting belly rubs, or kisses on her head, she's happiest when she's by your side.