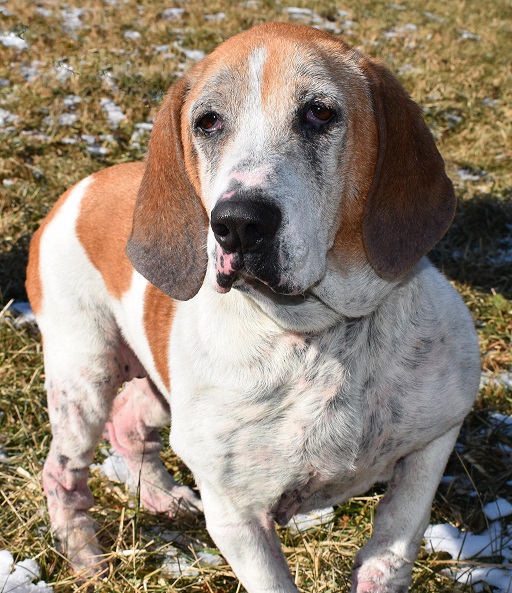 Apple – Sweet as pie, Apple loves to show her affection by sitting close and giving kisses. A mellow, easy-going girl she's content to just hang out with her people. She's happy to go for walks and does nicely on a leash but if you're not up for exercise, she's good with that.
Toys are really not Apple's thing, she'll explore one if you throw it, but she's just  happy to sit by your side and watch the world go by. If you're looking for a laid back companion to spend your time with, come meet sweet Apple.
Approximately 6 years old.