Many of us are drawn to the dogs or cats that we think are the cutest, but when deciding which furry companion to take home, there are a lot of factors to consider in making sure that you have a pet that is a good fit for you and your lifestyle.
Temperment
Just as we have individual personalities, pets have their own personalities as well. Some temperaments you might find endearing, others might not be a good fit.  If you like a lot of quiet time, then a high energy dog or cat may not be the best fit. Take time to meet the pet that you're interested in to see if your personalities click.
Exercise/Activity
Pets require different amounts of exercise. Some dogs only require one walk a day, while others may need several, in addition to plenty of outdoor space to run around.  If you hike or run regularly, then a high energy pet may be a great fit.  Kittens need plenty of activity and play, sometimes in the middle of the night. If you prefer more leisurely activities or have health issues that make it difficult to move, then a lower energy dog or cat may be a better fit.
Training
If you have the time and interest for training, then a puppy or a pet requiring some TLC may work well. If not, then you might want to consider a pet that is already well-trained or understands basic commands.
Housing
Even apartment complexes that allow pets may have breed restrictions and weight limitations. If you know you may be moving, you may want to consider a pet that would meet the requirements for most living places. Housing problems are one of the biggest reasons pets are surrendered to shelters.
Health
Some animals are more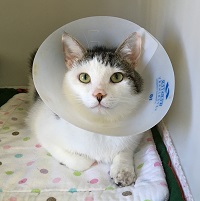 predisposed to certain health issues. For example, Dachshunds and corgis are prone to back issues and pugs are prone to breathing problems.  Do some research and consider whether you are in a position to manage certain health issues if they arise.
Time/Attention
If you are a person who spends long days at the office or travels frequently, you may need to employ a pet sitter or dog walker.
Other Pets
If you already have other pets in your household, make sure to ask the humane society staff which animals would do well with your pets. Some pets do very well with other animals, others have to be the only pet in the household.
If you have questions about what pet would be a good fit for you, don't hesitate to ask the staff at the animal shelter.  They get to know the animals well and can help you determine who could end up being your best lifetime companion.