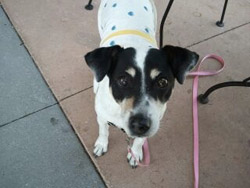 Who Rescued Who?
On January 13, 2012, we adopted Miss Millie from the Brown County Humane Society. Millie is 100% a part of our family. The staff at Brown County was so thorough in helping us choose the right dog for us and in their care for Millie, before letting us take her home.
The veterinarian and staff did a great job of identifying Millie's health issues and then taking care of them. One of my concerns was that Millie had heartworm. The shelter treated her with the necessary (and expensive shots), and kept her for about one week after the last shot before we were able to pick Millie up.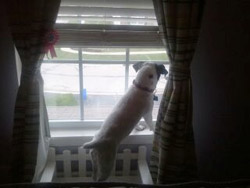 The staff gave us clear instructions on how to care for Millie regarding her heartworm and her incision from spaying. Both care instructions were simple; keep Millie from doing to much activity for about 5 weeks and then a follow up visit to our own vet.
Even with a very excited eight year old who was thrilled to have Millie as her pet, we managed to keep Millie's activity level low.
We maintain a healthy life for Millie, free of heartworm with a monthly dose of heartworm protection.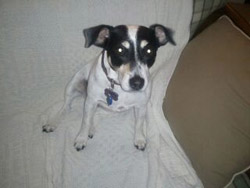 Although it may appear that we rescued Millie, truly she rescued our family. We love her and give thanks to the Brown County Humane Society.
Sincerely,
The Beyers