Our Dogs of the Week are Achilles and Athena
 
Our Gentle Giants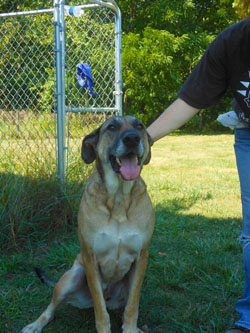 Achilles and his sister, Athena, are 7 years old. They are a Great Dane/Shepherd mix.
These two are extremely close. Wherever one is, the other is nearby. It's adorable how much they love and depend on each other.
They are not big on playing with toys. They prefer quieter activities, such as sitting beside you.
They are extremely gentle dogs, who have an easygoing nature.
They smile when they meet new people and can't wait to be petted. Tags wag nonstop.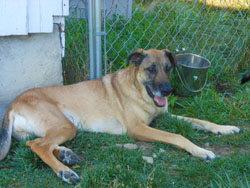 They are easy to walk together, as they move slowly and never, ever, pull on the leash.
They will make the perfect addition to a quiet household.
Watch the Giants in their video—and try not to fall in love, we dare you!